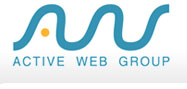 Hauppauge, NY (PRWEB) September 17, 2012
Active Web Group, Inc. (AWG), a leading online marketing company headquartered in Hauppauge, New York, today announced a Free Mobile Site Analysis, for firms that sign for a Website design or redesign agreement. Mobile Site has become an industry buzzword that few online business owners may fully understand. Active Web Groups intention by offering the Free Mobile Site Analysis with web design agreement is to familiarize decision makers with their numerous options when designing their website. Once firms understand the potential value of a mobile site to their individual business, they can determine for themselves if this industry phenomenon is practical and therefore a must have or a future choice to grow their online business.
Five years ago almost no online businesses had mobile websites, states Pat Norton, Vice President and Director of Business Development, Active Web Group, Inc. Currently its predicted that Googles worldwide mobile ad revenues this year may top $ 6 billion (up from about $ 2.5 billion in 2011), he notes. Understandably dramatic increases influence businesses to jump in and get in on the ground floor. Today many businesses may require a professional evaluation to determine if this is the right path for their business right now, Norton adds. Active Web Group will ensure that business owners both understand the financial impact a mobile site may have on their bottom line and that AWG can provide a mobile site for them quickly and cost effectively, Norton concludes.
Mobile sites are viewed as a great vehicle for attracting new business. While percentages vary, high numbers of online shoppers making their first purchase from a given web address have accessed the site via mobile devices. However not every industry is a prime candidate for having a mobile website. Active Webs Free Mobile Site Analysis with Web Design Agreement will share the top product categories and conversions with interested business owners. AWGs analysis includes an overview of the prospects competitors and how they can tailor their site to come out ahead of the pack.
Why Offer a Free Mobile Site Analysis with a Web Design Agreement?
Possibly the best time to consider creating a mobile website for any online business is when a new parent site is being developed. Mobile sites are cleaner than the primary website with fewer elements, navigation and text. Ease of use is paramount. Within a few keystrokes, users must be able to select products or services and pay for them. If a mobile site is under consideration by a potential client, Active Web can customize the primary site so that a mobile site may easily be spun off concurrently or in the near future.
A full-service agency, Active Web Group also has extensive experience in Web Design and redesign, mobile websites, Digital Media, Programming (all proficiencies including php, asp and asp.net), Email Marketing, Social Media Marketing, Graphic Design, E-Commerce, Magento Ecommerce, WordPress Ecommerce, custom solutions and Pay-Per-Click Marketing.