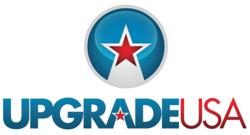 Austin, TX (PRWEB) October 30, 2012
UpgradeUSA, a leading online company focused on helping customers build credit through laptop payment plans, today announced a service that provides legal US immigrants the chance to build a history of good credit.
People from all over the world who move to the US find that when they complete their move, their credit doesnt move with them, effectively forcing them to start building credit from scratch -- and they quickly discover the US financial system to be daunting and full of hassles.
UpgradeUSAs laptop payment plans help these people build the future they want in the US by being a company that will help them build better credit, and have every payment reported to US credit bureaus.
After they work with their immigration lawyers, legal US immigrants often find it challenging to take the next step and build the credit they need to fully participate in the US financial system, said Jon Weisblatt, founder & CEO, UpgradeUSA. It doesnt matter to us if our customers are doctors or janitors we can help legal immigrants address the credit challenges they face. Our service offers a smart way for legal immigrants to demonstrate that they can make consistent payments over time, which is critical towards building good credit.
Which Immigrants Can Benefit

People who have legally moved to the US from any country in the world -- including Mexico, Canada, India, China, Japan, etc. will see benefits from the UpgradeUSA laptop payment plan program. Establishing credit in the US is an important milestone for any family looking to build a future in the US. The UpgradeUSA program is a discreet, online-only program.
In addition, people over 18 who are able to take advantage of the much-discussed DREAM Act will also find UpgradeUSA to be an invaluable tool for them to jump-start their credit in the US as they seek citizenship.
Any legal immigrants interested in UpgradeUSAs credit building laptop payment program must have a social security number.
How People Can Apply

To participate in the program, people should visit UpgradeUSA.com where they can click on the Apply Today button and complete a short application on a secure site. They should expect an email response within one business day. UpgradeUSA ships after the first customer payment.
After approved customers make their first payment and schedule subsequent monthly payments, UpgradeUSA quickly ships the computer that the customer ordered. Customers can make and schedule all payments securely online via debit or credit cards.
UpgradeUSAs Prices and Products

UpgradeUSAs laptop payment plans are available for immigrants and the general public, and start as low as $ 55/month. Unlike other companies, prices at UpgradeUSA do not change based on a customers credit score. This makes for an affordable quality alternative to traditional rent-to-own, financing, and layaway.
UpgradeUSA offers a variety of high-quality new and factory-refurbished laptop computers from the worlds best technology brands. Available products often include the latest technology and operating systems.
Availability by State

UpgradeUSAs online-only laptop payment plan services are now available for qualified customers in the following states: Arizona, California, Colorado, Delaware, Florida, Illinois, Kansas, Kentucky, Louisiana, Massachusetts, Michigan, Mississippi, Missouri, Montana, Nevada, New Mexico, New York, North Dakota, Oklahoma, Oregon, South Dakota, Texas, Utah, Vermont, Virginia, Washington, and Wyoming.
About UpgradeUSA

UpgradeUSA helps solve a leading question for a growing number of U.S. consumers: How do I build credit? The company addresses this through the online leasing of new and refurbished mobile computers, with each monthly customer payment reported to all three major U.S. credit bureaus. Customers can choose to end their lease and return their computer at any time after a few months, or can purchase it early at any time during the lease process, with no penalty. Our program is available in a growing number of states across the U.S. UpgradeUSA is privately held and is headquartered in Austin, Texas.
Related Computer Press Releases