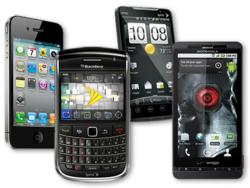 (PRWEB UK) 3 October 2012
As the summer gives way to Autumn, conference season begins anew. Travelers, meeting hosts and groups are getting ready to make their circuits. Along with their most comfortable shoes, business cards and company information, most of the presenters will have personal tech gadgets, laptops, tablets, cameras and phones plus all of the cables and other accessories.
Just because one is not in the office does not mean there is no productivity. Businesses expect employees to stay on the job, so having these tools with them is of the highest importance.
Besides, what better way to generate business than by encouraging pictures, blogs, tweeting and the occasional picture? The most difficult thing is not keeping up with everything on the floor, but keeping up with things while out of sight.
Mingling and networking are necessary at meetings, but dropping a guard is not a smart decision. Thieves know to target business gatherings because of the availability of unsecured technological devices. Protect Your Bubble, a gadget insurance specialist, provides the following ten tips for protecting gadgets while working at a conference or trade show:
1.