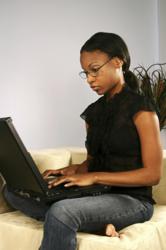 Johannesburg, Gauteng (PRWEB) October 25, 2012
College Campus, one of South Africas leaders in technologically focused and enabled learning and an educational brand of The Independent Institute of Education (The IIE), the largest provider of higher private education in South Africa, has launched a trio of innovative bachelor degrees. This was prompted by discussions with business leaders about their current requirements and the dire shortage of skills needed in the future to meet those demands.
Genevieve Allen, MD of College Campus says The rate of change in the workplace due to technology is so rapid that, in order to keep industry supplied with suitably skilled management, we have sought to offer the kinds of new-age learning appropriate to the needs of commerce."
"The new Bachelor Degree programmes are designed to be of great worth to graduates careers in the fast-moving decades to come, said Allen.
Degrees of Change

The changing ways in which people and business communicate has led to the development of a Bachelor of Commerce in Digital Marketing (B.Com DM) degree at the college, the first course of its kind in the country.
The widespread adoption by consumers of information technology tools like social media, mobility, and cloud computing has made it critical for the CMO (Chief Marketing Officer) to become a major player in the IT space. According to Forbes, Gartner predicts that by 2017 the average IT budget of a CMO will be larger than the CIOs (Chief Information Officer) budget, so any marketer entering or currently in the workplace needs to be equipped for the changing times, says Allen.
Graduates will be in demand for positions in advertising, marketing as managers or directors, marketing analysts, digital marketers and public relations specialists. The degree also presents an opportunity for those looking to further the growth of their current enterprise or start their own business.
Over the last few years, College Campus produced numerous successful entrepreneurs. These individuals acquired the necessary business skills to run their own entities ranging from graphic development to event management and printing companies.
Ahead of the IT Pack

Information Technology is universally considered a business enabler and the Bachelor of Information Technology in Business Systems (B.IT) degree is designed to equip graduates to direct technology and IT towards achieving organisational goals. IT professionals are expected to design new business information systems and adopt new or emerging technologies to improve or support work-flow, production, efficiency and effectiveness.
There are many employment and entrepreneurial opportunities available in this industry because of the skills gaps. A study done by global IT Industry Association, Comp TIA, revealed that 93% of companies say they have an IT skills gap, which is likely hindering technology optimisation and business success in organisations. Over 1000 IT and business managers were surveyed worldwide, says Allen.
From 2007 to 2012, no less than 1005 students successfully completed an IIE Information Technology qualification through College Campus. These qualifications cover various disciplines in the IT industry in line with industry demands. As a result their IT graduates find it easier to transition into job market. A total of 44 IT Alumni who completed their qualification in 2011 are currently holding the following positions: IT Intern, IT Network Engineer, Desktop Assistant, Junior Developer, ICT Systems Engineer and IT Support Agent to name a few.
About your Business

Genevieve Allen says the Bachelor of Business Administration (B.BA) degree provides skills and knowledge needed to fill the critical shortage of competent managers and administrators in local and international business. The course is structured to help students think critically and strategically, crucial attributes to create competitive business advantages, which in turn will contribute to economic growth and development. The course is also a natural stepping stone to higher qualifications such as an MBA, Allen says.
Career roles for graduates includes general management, business administration, middle management or strategic and first-line management.
All these College Campus degrees are compatible with appropriate post-graduate degrees from public South African universities and are conducted as full-time or part-time face to face learning. A distance learning facility with workshops and online support is also offered.
Who Qualifies?

The usual qualifications needed to register for a University Graduate Course apply, explains Allen. We do have some age related concessions for students who are 23 or older on registration and students older than 45 with relevant work experience, get further concessions.
Places at public universities are limited and early closure for applications has prevented many from registering for a degree. College Campus offers a number of avenues to study with early applications closing on 1 December. Anyone not having the required qualifications for a degree can register after passing a one year Higher Certificate Course in IT Support Services or Business Principles and Practices. A National Senior Certificate with admission to a Higher Certificate or equivalent is needed for this.
For more information, contact your local College Campus Student Advisor on 0861 25 32 76 or go to their website, http://www.collegecampus.co.za
About College Campus

College Campus courses are designed and frequently reassessed to meet market demands and stay in line with the latest technological developments within a specific field. Work Readiness Programmes equip graduates with the skills and orientation to enter the professional working world with greater ease.
The academic personnel are passionate experts in their fields. Theory is integrated with practical examples in all coursework, allowing students to develop a deeper level of insight through experiential learning.
Academic Development Coordinators (ADCs) provide students with personal support, additional study skills programmes and workshops where necessary. ADCs are also responsible for continuously assessing lecturing and education standards. College Campus operates out of two campuses in Pretoria and Auckland Park.
Related Computer Press Releases