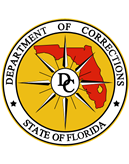 Pensacola, FL (PRWEB) October 16, 2012
The Florida Department of Corrections awarded Smart Horizons Career Online Education (SHCOE; http://www.shcoe.org) a contract to provide online education to inmates in Florida prison facilities in February of this year. Founded in 2009, SHCOE is the worlds first AdvancED/SACS accredited online school district, offering an instructional program that enables students to earn an 18-credit high school diploma and a credentialed career certificate in one, comprehensive online program.
SHCOE tailored its cutting-edge online program to address the specific needs of prison populations. In so doing, SHCOE is able to offer a timely and innovative solution as state corrections systems seek to lower recidivism rates and reduce costs. Statistics show that 65 percent of the more than 100,000 adult inmates in Florida and the more than 2.3 million adult inmates in the United States do not have a high school diploma.
The SHCOE program went live at two Florida correctional facilities earlier this year as part of a pilot program. The Madison Correctional Institution began enrolling students in April and Ocalas Lowell Annex Correctional Institution began enrolling in May. Inmates take SHCOEs online courses in supervised onsite learning labs that are available to them 5 days a week. The programs at Madison and Lowell are the first online secondary education programs at any correctional facility in the United States.
There is already a waiting list among inmates in both the Madison and Lowell facilities. Comments below from Lowell inmates show just how much this opportunity means to them.
Inmate - Smart Horizons Career Online Education (SHCOE) has encouraged me to want to finish school. The SHCOE program teaches me in a way I can understand. I really enjoy school for the first time.
Inmate - SHCOE has helped me to accomplish something that I otherwise wouldnt be able to being incarcerated for 20 years of my life. Im able to complete my career plan and get an accredited high school diploma. I didnt complete school while I was at home, after dropping out in the 12th grade without graduating. I appreciate my teacher from this program, Mrs. Prince-Brown, for believing in me and encouraging me to keep up the good work.
Inmate - SHCOE has been an absolute blessing to me. At 36 years of age with no high school diploma or trade there are not many positive options to go forward with my life. Learning on the computer has been helpful in all aspectsseeing how most work today is done on computers. This opportunity has helped me greatlyto stay focused and to accomplish a great goal. Having the SHCOE program keeps me shooting for the stars. It is never too late to be what you always have dreamed.
Inmate - SHCOE has helped me in terms of getting my high school diploma at a fast pace so I can prepare myself for college.
Inmate - SHCOE is a wonderful interactive learning experience. Its providing the tools I need to further my education and prepare for a career.
About SHCOE
Smart Horizons Career Online Education, founded in 2009 and located in Pensacola, Florida, is a private, AdvancED/SACS accredited online school district. AdvancED/SACS District accreditation signifies that SHCOE and all of its schools are fully accredited and that SHCOE is recognized across the nation as a quality school system. Smart Horizons Career Online Education offers 18-credit, career-based high school diploma programs that are designed to prepare students for entrance into the workplace. Career certificate offerings include Childcare Education, Office Management, Protection Services, Homeland Security, Healthcare (coming soon), Transportation Services, and Professional Skills. For more information, visit our website at http://www.shcoe.org, call our office at 855-777-4265, or email us at info(at)smarthorizonsonline(dot)org.
Contact: Dr. Howard Liebman, Superintendent of Schools, hliebman(at)smarthorizonsonline(dot)org or 305-962-6489