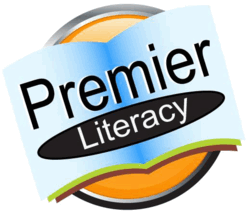 Joliet, IL (PRWEB) October 05, 2012
Premier Literacy is pleased to announce the newest release of their Macintosh products, the Literacy Productivity Mac Pack. This newest version of Premier Literacys tools for Mac includes two new Premier tools, Worksheet Wizard and Write Now. This comprehensive suite of Premier tools is now available for multiple versions of the Mac. OSX Versions 10.7 through 10.8, including the latest release of Mountain Lion.
Premier Literacy has specifically engineered our applications so they are operating system independent to provide the same high quality products on both Windows and Mac platforms. By ensuring continuity between the Windows and Mac platforms, Premier Literacy has once again advanced the concept of Universal Design for Learning. We have seen many companies release Mac products that contain only portions of the features that are available for the corresponding products that runs on the Windows platform, said Dr. Stephanie Timmer, VP of Research and Development for Premier Literacy. We have now ensured that our new Mac products have the same features, functionality and user experience as they do on the Windows platform.
Another very important advantage for Premier products is that additional software from other vendors is not required (e.g. Microsoft Word or Mac Pages) for Premier products to work. Unlike some other products, all Premier applications are completely self-contained and run independently from any other applications. This is even more critical when applications must be able to function across different operating systems such as PC and Mac.
Premier Literacy also offers schools a unique licensing model that allows schools and entire districts to install the entire product line on all their computers. The Premier AT Home option allows all students to use the software at home on their own personal computers. This made it imperative that Premier software maintained continuity between the Windows and Mac platforms by having the same features, as well as the same look and feel. This is particularly critical for students that may have one operating system at school (e.g. PC) and different one at home (e.g. Mac). As schools look increasingly at BYOD (Bring Your Own Device) policies, Premier Literacy gives them greater flexibility for students to have a different platform at home (e.g. Mac) than they do at school (e.g. PC). As an added bonus, all schools that are currently enrolled in Premiers In-School and At-Home programs are eligible to receive licenses for the new Mac version of the products for no additional charge.
The Premier Literacys Mac Pack includes the following products: