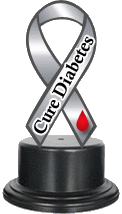 California (PRWEB) November 01, 2012
California Auto Insurance HQ announced this morning that they will be donating all proceeds from November 1, 2012 to November 30, 2012 to the charities that support this great cause.
November is National Diabetes Awareness month. There are nearly 26 million children and adults in the United States with diabetes. At this time there is no cure in sight.
Ive watched my wife deal with this disease for almost ten years. says Nicholas LeRoy, owner of californiaautoinsurancehq.com. Insulin injections, blood glucose tablets, high blood sugars, low blood sugars its not a game. This disease has a daily impact on peoples lives.
To help increase awareness for diabetes research Californiaautoinsurancehq.com has offered to make a charitable donation from their November earnings directly to the JDRF & ADA. Both of these organizations are active participants in diabetes research as well as outstanding resources for public education.
The website has created a diabetes awareness page where information can be found on exactly how people can support this cause while also saving money on auto insurance.
According to Nicholas LeRoy, Everyone who drives a car needs auto insurance coverage. People would be amazed how much money they can save by simply doing some comparison shopping online. The benefit to doing it now is that you can be an important part of an awareness campaign for a disease often overlooked.
Nicholas LeRoy originally built his website out of frustration for the way auto insurance quotes were received. You had to call each and every insurance agency and provide them your driving information. They would in turn plug it into their computer and spit out a policy price. Because you dealt with only one company at a time they didnt have to compete directly with each other for your business. By requesting quotes online big name insurance companies are now forced to offer their best rates right awaythus providing the customer with the best deals possible.
Not interested in receiving a personalized auto insurance quote but still want to invest in a cure? Californiaautoinsurancehq.com has set up a Cure Diabetes badge that allows you to easily add the image to your own website. The goal of this badge is to help increase visibility for National Diabetes Awareness month, and is a great way to show your support. For individuals looking to make a charitable donation directly to JDRF or ADA more details can be found here.
Find More Computer Press Releases