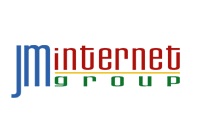 Chicago, IL (PRWEB) October 09, 2012
The JM Internet Group, (web: jm-seo.org) a leader in SEO tips and training for small business, has announced that the promo for the latest version of the SEO Toolbook ends November 1st, 2012. Currently the SEO toolbook retails for $ 25 but can obtained for free by using free coupon code (cctb-ce0a2107b). The marketing book is designed for small businesses with the desire to dominate Google searches by using secrets, tips and tools for search engine optimization. A great thing about the coupon code for this free SEO toolbook is that users can share or "regift" the free SEO / Google coupon cope to someone else who may also want a free copy - making the book one of the first viral SEO books of its kind.
"Nothing is better than free," commented Jason McDonald, Director of the JM Internet Group. "Thousands of small business owners and marketers have benefited from our SEO Toolbook and the free SEO / Google tools it identifies. So in today's tough economy, we thought of an innovative way to seed the market with SEO knowledge: giving away free copies of this amazing Google marketing book, and even allowing people to 'regift' it by spreading the free downloads."
To download the free SEO Toolbook, copy the coupon code cctb-ce0a2107b and go to