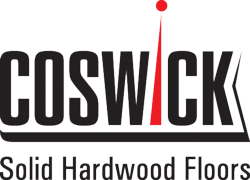 Mississauga, ON (PRWEB) September 19, 2012
Coswick Hardwood, manufacturer of high end hardwood flooring, has launched a new product review feature on the company website. The new module was introduced in order to create a channel for customer feedback, which would help home buyers and consumers to choose the right flooring product for their needs based on experiences of other customers. In addition to the social component, customer reviews will also be used by Coswick designers and engineers in order to improve existing products.
Coswick website visitors can leave and access existing reviews for entire flooring collections, individual products, flooring colors, species, construction technologies, as well as finish types and plank widths. Products are rated on their appearance, durability, ease of maintenance, as well as receive an overall rating.
In order to leave a review, just browse to the page of the product in question and follow leave a review link.
The new review feature is meant to give our customers a voice, its a venue through which they can communicate their experience with the product to us, as well as to other consumers, said Olya Ianovskaia, Marketing Manager at Coswick Hardwood Inc. Not only is it extremely helpful to new buyers, it is also highly valuable for Coswick, as honest customer feedback allows us to know what we are doing right, and points out potential problem areas that need to be addressed.
All in all, the review feature will aid homeowners in their decision-making process, and help Coswick in perfecting its range of flooring.
With the newly-launched review module, Coswick also hopes to study customer likes and preferences and use that knowledge when designing new flooring products.
To date, Coswick has presented 11 unique flooring collections that include over 70 designer styles, colors, and surface finishes. A regular exhibitor at the largest renovation and interior design shows in Europe, North America, and the Middle East, Coswick pays close attention to emerging trends in interior design, and to requests and wishes voiced by Coswick partners, dealers and retailers; this is why all 11 of Coswick flooring collections were very warmly received by both homeowners, flooring professionals, and interior designers.
Coswick flooring is available as solid, 2-layer tongue-and-groove, and 3-layer locking engineered flooring. Coswick is one of very few flooring manufacturers to offer full lifetime structural warranty on all products, including engineered floors. Twenty-five residential finish warranty is offered on all floors with CosNanoTech+ lacquer finishes.
Coswick newest flooring collection, Signature Oak, features 7 designer engineered wood floors stained in light, subtle and earthly grey colors. Only recently made available to North American buyers, it already sparked much interest among consumers and interior designers. Free samples of products in Signature Oak collection, and all other Coswick floors can be ordered online free of charge.
To find out more about Coswick hardwood flooring products, order free product catalogs and flooring samples, or browse available reviews, please visit http://www.coswick.com
Related Tech Press Releases