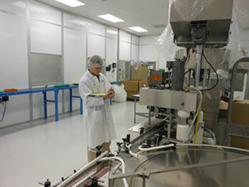 Raleigh, North Carolina (PRWEB) October 24, 2012
Brumbaugh Appraisals has seen its fair share of businesses selling out or closing because of economic climate. In fact, most believe that Affordable Healthcare Act will change the way health care is delivered in this country, however Bob Brumbaugh sees it differently As a Certified Machinery and Equipment appraiser, I have a different perspective on this issue. I see whats happening before the rest of the world realizes the trends.
There has always been a need to know the value of a business for estate planning, mergers and acquisitions, or in the case of a retiring doctor selling to the younger associate. Recently, there has been an increase in medical practice appraisals and it suggests an alarming trend in the future of medicine in this country.
The more traditional reasons for medical equipment appraisals still exist; but there is a new trend developing. Doctors getting out of the business or greatly modifying how they will deliver services, with the advent of Obamacare, are taking precedence over more traditional reasons to have an equipment appraisal.
Take for example a recent cardiology equipment appraisal that Brumbaugh Appraisals work on. A doctor in his early sixties decided to sell his practice to the local hospital. Many would think he just got tired of seeing patients and decided to retire. That line of thinking would be wrong. This doctor has decided to enter the travel industry. You see, it is significantly less expensive to provide heart surgery in India than it is to offer the same operation in the United States and the spread between the costs will only increase with the implementation of new mandates coming down the pike. The entrepreneurial spirit of this doctor has him venturing out into arranging vacation/health trips to India. The total cost of an operation is less than the United States and the folks get a vacation, too.
In another example of change, a 50 year old surgeon who operates his own out-patient surgery center has decided to sell his business. Brumbaugh Appraisals appraised everything from the desks, computers, crash cart, to highly sophisticated heart monitoring machines and patient care equipment. The buyer is the local hospital that has a better chance to secure payments from Medicare. The doctor has decided to become a landlord by renting his building to the hospital and move from private practice to that of an employee. Instead of seeing as many patients per day as possible, he will trim back and work a normal 8-hour day with less stress and pressure. Bottom line, about one-half the patients will be seen and the wait to get necessary services will get longer.
Another example of a doctor thinking change is a 41 year old Radiologist who told me I never thought as a young doctor that I would be looking for an exit strategy. The doctor said that many of his friends are also considering what their next careers will look like. I would suggest that he has become disenchanted with the prospects of medicine over the next few years and wants to make a change before he is too old to do something else. His main complaint is that the computer based medical records mandate will necessitate him spending in the vicinity of $ 200K for software to become compliant with the anticipated rules and regulations that directly impact government reimbursements.
As a certified machinery and equipment appraiser, Brumbaugh Appraisals is seeing an alarming trend taking place, Bob states Most of my clients are now asking for medical equipment appraisals to determine a selling price, merger valuations as more hospitals are taking over private practices, or figuring a value for donating medical equipment to others. Instead of doing appraisals that suggest continuity of services or a passing of the baton, I see more and more appraisals that point toward dissolving of the practice.
The changes to health care are coming. Medical providers are getting equipment appraisals as they begin to seek alternative directions for their business. And, everything is pointing towards fewer doctors providing less frequent procedures and more patients waiting to get needed care. Equipment appraisals many seem like a small and unrelated part of healthcare; but, they point to a trend.