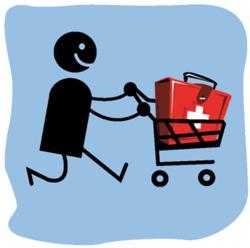 (PRWEB) September 10, 2012
Zane Benefits, which provides businesses with flexible and comprehensive alternatives to employer-based health benefits, today announced the availability of its recent webinar, "Understanding Private Heath Exchanges", on-demand.
Numerous entities ranging from start-ups to new divisions of leading insurance companies have been created to offer new Private Health Exchanges. The term "private health insurance exchange" has become one of the biggest health related buzzwords of this decade.
So, what is a private health insurance exchange? Webster defines an exchange as a place where things or services are exchanged, such as a store or shop specializing in merchandise usually of a particular type.
Employers and health insurance brokers should download this webinar to learn what a private health exchange really is: a store or shop specializing in health insurance merchandise.
During this 60 minute webinar, viewers will learn: