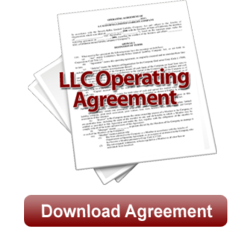 Orem, UT (PRWEB) July 11, 2012
Lee Phillips is proud to announce that he has added an exhaustive explanation about piercing the corporate veil in his new LLC Operating Agreement which is being released by LegaLees. This material will be key to helping small business owners better protect their personal assets.
Piercing the corporate veil is a much feared problem among business owners. When there is a legal problem or a lawsuit against a corporation or a Limited Liability Company (LLC) the entity is designed to protect the owners personal assets against that attack. However, because of inadequate documentation, poor structuring, no recognition of separateness or sloppy formalities, the entity is often pierced or set aside by the court. This leaves the owner personally liable to the companys creditors.
Click here to learn more about asset protection
Piercing the corporate veil is typically a bigger issue for small privately held business entities in which the corporation or LLC has a few owners, shareholders and limited assets. Small business owners often do not take the time to understand or manage their affairs in such a way that the business is run as a separate legal entity, so they get in trouble and lose their protection.
Lee continually sees this problem in his practice. Recently he got a phone call from a graphic designer who called when his LLC was set aside by the judge in the first fifteen minutes of his court proceeding. Phillips then spoke with another attorney who told him that, "piercing the corporate veil is routine, and an easy way for creditors to get paid."
A well structured LLC operating agreement is a small business best defense against failure or lawsuit. Unfortunately, business structuring is often a challenge for the owners. In his LLC Operating Agreement Template, Lee gives a step by step explanation of the asset protection process of the LLC and how to prevent the court from piercing the corporate veil.
A Free Operating Agreement Template can be downloaded online. The customizable template comes in Word format, so it can be easily changed. It has 100 minutes of audio instruction to help customers make the best liability and tax decisions for their unique situation.
Download Free Operating Agreement
Lee R. Phillips is an attorney and a counselor to the Supreme Court of the United States. This is a distinct honor because less than five percent of the nations attorneys hold this position. Lee is lecturer and has addressed in excess of a million people. He is also a writer. Over the years he has prepared hundreds of articles for business, financial and medical people coaching them on the best way to use the law to safeguard their assets as well as increase their income. He has also written 11 books, including his latest book, Guaranteed Millionaire. He finds tremendous satisfaction in helping others implement the law, not only to offer asset protection, but to reach new financial heights.
Visit our site to get more details
Pages
Categories
Blogroll
Archive
Meta