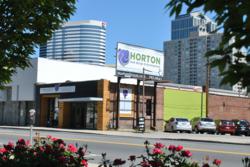 Nashville, TN (PRWEB) July 17, 2012
High online visibility is guaranteed to improve web traffic, resulting in more visitors, more clicks and more profits. Search engine technology coupled with an expert knowledge of search engine strategies makes ranking higher on web crawlers like Google and Bing simple. Horton Group has put together a team of knowledgeable and analytical search engine optimization specialists with the ability to boost any websites ranking on the most popular of search engines platforms. As part of filling out their web development and design services, Horton Group believes the addition of affordable SEO packages will provide their clients with a centralized provider for online marketing and advertising solutions.
One of the most important things to consider when building a new online brand is targeting and linking to the correct key terms, states Horton Group SEO Specialist Erik Nelson. A big part of search engine optimization is knowing who the audience is and what keywords they are using to search for information over services and products. This is where we come in - if someone is struggling to figure out what people are searching for or what parts of their website are attracting the most traffic we have the tools and the personnel that can figure all of that out.
The goal of most every websites is to share information and encourage interaction. Websites are built to be searched, but there is a lot more that goes into being found online than simply establishing a domain. Search engine optimization is an essential part to achieving online success; however, it is an organic process and takes time to grow. Regardless if a brand has been online for a few years or is just getting its web legs, Horton Group SEO is centered on providing the tools to build a better website.
Horton Groups SEO services initially focus on understanding the clients overall goals and then performing the necessary research to find the best SEO solutions to meet those needs. Each project includes an in-depth analysis of content, links and URL structure. The end result will be an all-encompassing SEO strategy that clients can use a guide to growing their online presence. Horton Group can provide training on implementing their unique strategies, as well as make suggestion over best SEO practices to ensure a websites future success. They also offer the option for complete website search engine optimization management, which includes regularly updated analytics and performance feedback.