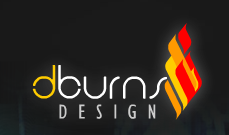 Santa Monica, CA (PRWEB) July 30, 2012
Company representatives with a local website design company, Dburns Design, announced today that it will now provide conversion optimization services as part of its standard website design package.
We have just launched a new service, conversion optimization, that comes standard with every website we create, said Daniel Burns, owner of Dburns Design. Optimization shouldnt be a one-time activity if you want your business website to be as profitable as it can be. Thats because trends change over time, as does your company. Well follow your progress each month to make sure youre getting the information you need to make the best decisions, and spotting new opportunities before its too late.
Burns explained that his company meets and works with selective clients from all over the United States.
We specialize in website design, e-commerce, online marketing, flash multimedia and print graphics, Burns pointed out. We are a boutique agency and work with a very selective number of clients.
Burns added that his company, which has received two nominations from Awwwards, which are awards that recognize and promote the talent and effort of what it calls the best developers, designers and web agencies in the world, does all of its work in-house.
You can meet face to face with the entire team, Burns stressed. None of the production of the website is outsourced. We like to have full control over the quality and process of creation, and the results speak for themselves.
Duncan James of doyouroc.com described the design company as one of the best companies he has ever worked with.
"Competing in the music industry, we needed something a little edgy, yet stylish and functional. Daniel Burns and his talented website design team provided the creative flair to distinguish our site, Duncan said. They were a pleasure to work with, always personable and continually coming up with ideas and innovative solutions that exceeded our expectations. We truly felt they were in partnership with us. They are a class act with a level of professionalism and service that is hard to find."
Blake Pick of Chuck's Parking Service, Inc. also expressed his pleasure with the company's results.
Over the past year we have received so many compliments and has increased our business, so we cant thank them enough, Pick said. These guys are the best Los Angeles website design company.
For more information about Dburns Design, please visit the site at http://www.dburnsdesign.com/ and the blog at http://www.dburnsdesign.com/news/.
About DBurns Design
DBD is a leading website design agency based in Los Angeles, a city in constant motion and change: The weather, the cultural mix and the geographic location give it a special "LA vibe" that no other city has. It is the bellwether for modern trends. The strong Latin roots and European influx provides natural communication with the global market.
DBD is a product of this environment, where creative thinking, eclectic designs and solid business principals are the foundations for a group of professionals that are dedicated to their craft, not because they "have" to, but because they "love" to.
At DBD we are always expanding our horizons and pushing the envelope. Our greatest resource is the diversity of our human element. With a staff that has hands on experience in design, art, media planning, media buying, web development, e-commerce and marketing, DBD offers turnkey solutions to big and small projects alike.
###