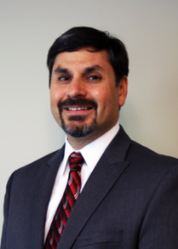 Atlanta, Georgia (PRWEB) October 02, 2012
Corus360, an Atlanta-based technology solutions firm, is pleased to announce the expansion of their Advanced Technologies Division, a team dedicated to Data Center technologies and infrastructure solutions. As the Vice President of Advanced Technologies, Scott Rowe oversees the management and execution of Corus360s infrastructure and architecture solutions.
Increasingly, businesses are struggling to navigate an ever-changing, complex technology environment. They must integrate new technologies and applications with limited resources while improving how they store, protect and manage data, staying current on technology and security standards and closely managing both project timelines and costs. Corus360 is maintaining and enhancing their engineering talent to help organizations that are working on implementation projects and making technology investments. Their solutions architects and engineers are helping organizations plan, design, and implement infrastructure services and deliverables.
As organizations grow and shift focus, computing needs change and grow as well. Every organizations requirements are different and often rapidly changing, thus Infrastructure should be as flexible as the needs of the business. That may mean anything from moving only portions of services to Cloud based infrastructure to virtualizing everything from desktops to storage. Corus360 has partnered with industry leading technologies to deliver unrivaled performance, reliability, scalability and affordability. The divisions engineers and solutions architects are now equipped with the following certifications: Cisco Premier, EMC Affiliate Elite, Juniper Elite, Microsoft MCSE, CommVault, IBM Power and X Series, F5, Symantec, HP, Citrix, and Dell.
Scott Rowes experience and knowledge in infrastructure, solution architecture and professional services make him an invaluable asset to Corus360, said Corus 360s President, Steve Johnson. Corus360 continues to invest in engineering talent and has expanded services in remote locations Detroit, Charlotte, Orlando, Tampa, Minneapolis, and Jacksonville.
About Corus360

Corus360 is a technology consulting and solutions company with more than 10 years of success delivering infrastructure solutions, recovery and consulting services that help organizations reduce costs, increase efficiencies and maximize productivity. We specialize in best of breed infrastructure solutions, IT management consulting, application development, Data Center technologies, disaster recovery, managed services, IT staffing and enterprise applications. For more information, visit http://www.corus360.com.