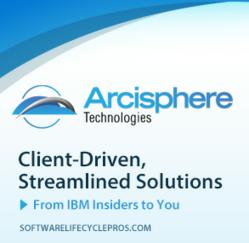 New York, NY (PRWEB) August 09, 2012
Prompted by 2012 IBM Cloud performance, International Business Machine recently announced a target of $ 7 billion in revenue from IBM Cloud computing by 2015. Second-quarter 2012 IBM Cloud revenue, doubling that of 2011, buoyed International Business Machines total 2012 profit to a 6% increase.
The multinational technology leader is launching a data center in Australia to respond to the international spate of interest in cloud computing services. Cloud computing decreases capital expenditures and increases productivity through greater collaboration capabilities, attracting a diverse client base, including an increasing number of co-operative banks and engineering colleges worldwide.
The success of IBM Cloud computing is a direct result of IBMs recent focus on creating cloud-based solutions to enable companies to be more agile and implement more cost-effective development, testing, and delivery. The very latest of these solutions are the new IBM SmartCloud Desktop Infrastructure solutions, designed to help organizations better manage the rising trend that enables employees to use their own electronic devices at work. The technology also allows companies to manage desktops centrally while users access desktop applications from any location or device, including PCs, tablets, and smart phones. Other new offerings from IBMs recent releases include a cloud-based development and testing infrastructure (IBM SmartCloud Enterprise) and a pilot program for pay-as-you-go cloud-based design, development, build, testing, and deployment services (IBM SmartCloud Application Services). The cloud technology, however, does not come without challenges. In a survey conducted by the International Data Corporation, 21 per cent of respondents identified data security as a major concern; 11 per cent of the respondents had a fear of getting locked-in with a single cloud services provider; and nine per cent of the respondents found stringent regulatory requirements as a hassle.
Despite these concerns, increasing numbers of organizations are signing up for a piece of the Cloud. Dwayne Bolton, senior consultant at Mid-Atlantic-based IBM consulting company, Arcisphere Technologies, has seen a parallel increase in IBM Rational Software Development Consulting services. Clients want a piece of the Cloud, but they have concerns, so they are calling [Cloud-One Rational Consultants] to implement a seamless transition. These concerns are a natural response to a fresh piece of technology, and the mirror increase in consulting services is explicit both at the quantitative and qualitative levels, said Bolton.
If IBMs 2015 Cloud revenue target is any indication, companies offering Cloud-One Rational Consulting may have to gear up for an even higher increase in consulting demand to balance out the Cloud boom.
About Arcisphere Technologies
Arcisphere Technologies helps clients navigate the end-to-end software development process using the IBM Rational product line. Founded by former IBM employees, Arcispheres team has unmatched expertise in the best practice techniques and strategies for simplifying the software development process to maximize the efficiency and productivity of clients. Arcisphere Tech builds collaborative relationships with clients in order to understand their changing needs and deliver results, and offers Consulting, Training, Staffing and Staff Augmentation services to deliver business solutions that are fully customizable to both the immediate and long-term goals of each client.
Learn more about Arcisphere at http://www.softwarelifecyclepros.com or by calling (888) 553-6563