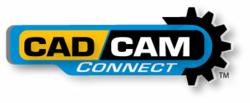 Austin, TX (PRWEB) September 06, 2012
Theres now a place where mechanical engineers and design professionals can go to save hours of research looking for products they need to do their job. Manufacturing One Source, LLC, has launched a free online service, http://www.cadcamconnect.com, where users can find a wide array of products, reviews, deals, and information. Its one place where engineers can stay connected with the latest news and trends from the CAD/CAM industry.
Most engineering and manufacturing companies purchase their CAD (computer-aided design) software from local VARs (value added resellers). These resellers sell software from leading vendors including Autodesk, Parametric Technology Corporation (PTC), Dassault Systemes, and Siemens, to name a few. There are hundreds of resellers scattered throughout the world who sell, support and train clients on these CAD products. However, there is a huge void that not all VARs can fill.
Mechanical engineers require a lot more than just CAD. They often need to plug in additional products and services ranging from CAM software, rapid prototyping, CNC machines, document scanning, reverse engineering, 3D content, translators, hosting, IT consulting, ERP-MRP inventory management, contract project assistance, the list goes on. These are very specialized applications that may require full time certified technicians who are experts in these products. Most VARs dont offer this.
Unlike traditional resellers, CADCAMConnect.com partners with multiple CAD/CAM/CAE product and service providers who are among the top in their industry. The site offers industry news, trends, user forums/discussion groups, and various deals on different products. Most importantly, if an engineer calls the 1-800 number for information, they will talk to a live person who understands their business and can answer their questions.
"Through our many years in the CAD/CAM VAR channel, we have gained tremendous product knowledge and supplier connections spanning the entire design to manufacturing process," said CADCAMConnect founder Ken Wilson. We have visited hundreds of engineering and manufacturing companies and listened to the users challenges, asked a lot of questions, and learned from their successes and failures. This in turn taught us what works and what doesn't, and who the best providers are. It's all about experience and who you know. It was time to bridge this gap and make the process of finding, learning about and buying these add-on products and services much easier for engineering and design professionals.
Find More Computer Press Releases