Telemarketing Agency Appointed By Defence Testing Facility From Marketing Quotes System.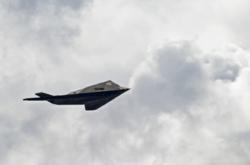 Basingstoke, UK (PRWEB UK) 29 June 2012
Telemarketing companies that have experience in contacting defence companies are hard to find, as the prospecting process is often difficult and time consuming. This is why Marketing Quotes were approached by a leading defence company that specialise in supplying flight simulation systems for training pilots both for for fighter aircrafts and bombing missions. The problem with the telemarketing campaign is that it is not about numbers (which much of telemarketing is about) but about a longer sales process and targeting high profile people in defence companies that are often difficult to reach due to busy work schedules).
A spokesperson from the defence companies commented 'we are continuing to create newer and more realistic training simulators that make the experience as close to live flying as possible. This saves a considerable amount of money for defence businesses both in fuel, resourcing and timing due to weather and flight availability. Of course nothing beats real time experience in the saddle (so to speak) but our simulators are as near as the real experience as any pilot could imaging. We have selected a high profile telemarketing agency that has experience of calling defence companies due to their specialist experience and track record.'
Anne Richards (who works with Marketing Quotes) commented 'calling defence companies is quite different to normal telesales; it takes a more consultative approach and a very special skill set is needed in order to succeed. There are only a handful of telemarketing agencies in the UK that have experience of calling defence companies, we are pleased to introduce them.'
About Marketing Quotes – Marketing Quotes is a free service to UK businesses to get free advice and quotes from local marketing agencies that know and understand their sector.
More Tech Press Releases