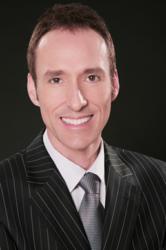 Las Vegas, Nevada (PRWEB) August 08, 2012
The game is changing fast, prices are rising and multiple offers are back in the luxury real estate market. How does a Realtor keep up with these changing times? More and more luxury Realtors use technology to get an edge. Ken Lowman, Broker/Owner of Luxury Homes of Las Vegas took time out from his busy day selling luxury homes in Las Vegas to talk about the technology used in his business. For me, it starts with what tools can make me more efficient and valuable to the clients I serve. If I can use technology to become more effective then it benefits my clients and I, Lowman remarked. One of his favorite tools today is digital signatures. This allows both luxury home buyers and luxury home sellers to sign their purchase contracts and other related documents digitally on their computer or mobile device without even printing a hard copy. Lowman smiles and notes, This not only saves time, it eliminates missing an initial or signature, plus its good for the environment by eliminating the need to print hard copies. Having real estate contracts online also makes it easy for Realtors to access needed documents from anywhere, whether they happen to be in a clients home, their office or on the go. Mobile devices and applications are the next favorite of Lowman and he commented, The iPhone, the iPad and Siri make us all more efficient luxury Realtors. I do my listing presentation on the iPad now and we can find luxury homes for buyers instantly on the iPad. The iPhone allows us to monitor our communications from any location including emails, texts, social media and phone calls. Siri lets Realtors make verbal commands into their iPhone or iPad that are converted to either text, emails or notes. Lowman also uses speech recognition in his office at his desktop. I use a program called Dragon that allows me to speak and then converts my speech to word documents, emails and even lets me surf the internet with verbal commands. It makes me three times faster! Lowman also uses Microsoft Outlook to manage his daily schedule, his contact management and his large database of luxury home buyers, prospects and past clients. I have been selling luxury homes for 23 years now and it truly is amazing how technology has improved our business and allowed us to be more productive. I cant imagine how I would conduct my business today without technology and I am constantly looking forward to the next innovation, Lowman stated.
Ken Lowman, Broker and Owner of Luxury Homes of Las Vegas, has over 23 years of experience in a star studded career specializing in higher-priced, luxury homes. Lowman was recently selected as One of the Most Dependable Luxury Real Estate Professionals of The West by Goldline Research, an independent research firm specializing in evaluating professional service firms. This recognition was published in Forbes Magazine. Because the Southern Nevada luxury real estate market pivots on Ken's home sales, he's perceived as a barometer for the national media and has been featured on "The Today Show," "Fox Business," "Nightline," "EXTRA" and "Inside Edition." Luxury Homes of Las Vegas is located at 7854 W. Sahara Ave., Ste. 100, Las Vegas, NV 89117. For more information, call 702-216-HOME (4663) or 866-210-7620 or visit http://www.luxuryhomesoflasvegas.com.