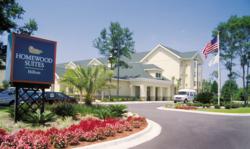 (PRWEB) August 22, 2012
Business is about relationships, and loyalty counts. Cultivating a long-term partnership with a trusted vendor can be a smart strategy in the competitive hospitality industry. Top multi-property management companies find that building on success with a reliable hotel software vendor is a solid foundation for future profitability.
Highpointe is respected for its use of the most advanced business intelligence (BI) solutions, says Mark Pate, assistant controller and director of IT for Highpointe Hotel Corporation, headquartered in Gulf Breeze, FL. The company develops and manages Hilton and Marriot properties. Technology gives our company and clients an edge based on accurate, timely data analysis. It pays to be at the leading edge of system innovation when it increases profitability.
In 2001 Highpointe selected the Execuvue