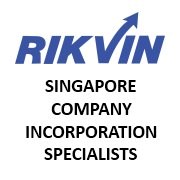 Singapore (PRWEB) June 21, 2012
In line with its national goal to become the worlds leading economy for harnessing infocommunications (infocomm), Singapore is currently hosting CommunicAsia 2012 and EnterpriseIT 2012. The four-day communications and infotech event features the latest technology developments from approximately 2,000 exhibitors and thought leadership of 200 expert speakers from over 100 countries and regions.
CommunicAsia, which has been running for over 20 editions, in tandem with EnterpriseIT, is set to draw over 53,000 attendees in this years installment. Singapore company registration specialist Rikvin is confident that both events affirm Singapores reputation not only as a host of one of the worlds leading technology showcases, but position it as an industry-wide influencer and incubator of infocomm technologies.
In gist, CommunicAsia 2012 and EnterpriseIT 2012 will feature the following:
A PLATFORM FOR LOCAL ORGANIZATIONS TO GO GLOBAL

In this year's installment of Communicasia, SMEs and startups that have formed a Singapore company as well as educational and research institutions have a platform - the Discovery Lounge - to showcase their latest innovations and pitch their creative ideas to a targeted audience followed by a networking session.
This platform allows small enterprises to gain exposure and earn key takeaways that could help their businesses to take flight, said Mr. Satish Bakhda, Rikvins Head of Operations.
INDUSTRIAL THOUGHT LEADERSHIP

The CommunicAsia2012 Summit will feature a record number of more than 200 expert speakers. It will also generate in-depth discussions on critical issues as well as exchange strategies via 170 sessions including tracks for mCommerce, mHealthcare and mSecurity.
LATEST INFOCOMM TECHNOLOGIES

Over 2000 industry players such as Huawei and PCCW Global will showcase the latest developments and ideas in the following areas of infocommunications technologies namely:


Cloud Computing
eGovernment
FTTx
IPTV
LTE
Mobile Broadband
Mobile Commerce and Innovations
Next Generation Services
Satellite Communications
Smartphones & Devices
WiMAX
Singapores infocomm industry has grown leaps and bounds following the launch of the iN2015 Masterplan in 2005.The infocomm sector has become one of its key economic contributors. Data from the Infocomm Development Authority of Singapore has since proven that Singapore's infocomms industry registered at S$ 70.3 billion in 2010, representing a 12.2% y-o-y growth.
Additionally, Singapore's manufacturing output of computer, electronic and optical products grew by 25.8% y-o-y in 2010. Furthermore, four of the world's top five electronics manufacturing services (EMS) providers have manufacturing operations in Singapore.
It comes to no surprise then that Singapore has consistently ranked well in global and regional rankings for infocomm developments and usage. Its e-government services have earned it top ranking in the IMD 2010 World Competitiveness Yearbook as well as Waseda Universitys World e-Government Ranking in 2009 and 2010, added Mr. Bakhda.
This weeks events demonstrate how far Singapore has come to become an ICT leader and how on track it is to achieving its national vision. We are optimistic that Singapore will be able to attain this goal and in the near future, we anticipate that Singapore will breed more tech entrepreneurs and entice the best brains in ICT to see Singapore company formation as a top priority, affirmed Mr. Bakhda.
ABOUT RIKVIN:

Established in 1998, Rikvin has since partnered with thousands of investors, entrepreneurs and professionals in their pursuit to access business opportunities overseas. Rikvins areas of expertise include company incorporation, offshore company setup, accounting, taxation and other related corporate services. Rikvin is also a licensed employment agency with the Ministry of Manpower (MOM) and offers a full spectrum of Singapore work visa services for foreign professionals who wish to relocate to Singapore.
20 Cecil Street, #14-01, Equity Plaza, Singapore 049705

(65) 6320 1888

http://www.rikvin.com/