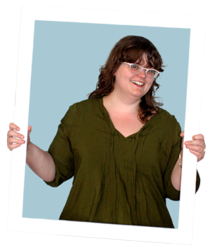 Chicago, IL (PRWEB) June 07, 2012
Sarah Best, the award winning former social media and content strategist for the Chicago Office of Tourism and Culture (COTC) joins Chicago-based web and digital marketing firm Mightybytes as Content/Social Media Director. The former client contact, now employee, is responsible for project management, content/social media strategy for both Mightybytes and its clients, and new business development.
As web manager for ExploreChicago.org, the city of Chicago's official tourism site, Best was responsible for making all major business decisions for the $ 1.5 million dollar web project during the sites development. The site was designed to promote Chicago as a premier cultural destination to domestic and international leisure travelers and provide unique visitor programs and services. In late 2011, the site passed six million users. The North American Travel Journalists Association named the site Destination Website of the Year in 2009.
Mightybytes worked with Best on three projects for the COTC. The company created a new web based application to simplify and expedite processes for the Chicago Greeter website, which matches visitors with enthusiastic local volunteers for two to four hour guided visits of Chicago. Mightybytes also co-developed ChicagoForKids.org, an animated interactive tour of the city that helps kids from different countries learn more about Chicago. Finally, it created two engaging web activities in preparation for COTCs 2009 summer tourism campaign Eat, Play, Love Our Neighborhoods:

Tagged as: AwardWinning, Best, Content, Content/Social, Digital, Director, Firm, Joins, Marketing, Media, Mightybytes, Sarah, Social, Strategist
Leave a comment
Pages
Categories
Blogroll
Archive
Meta