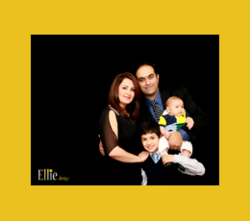 Greenwich SQ, Ashburn, VA (PRWEB) June 03, 2012
As part of its launch, Ashburn-based Ellie Design is offering special service packages at cheap rates to small businesses that wish to put up and promote their own websites. It is part of the company's initiative to establish a stronger online presence while helping local enterprises attract new customers and retain old ones. A total of six service packages is currently being offered; three for web design and the other three for marketing and SEO (Search Engine Optimization).
For their web design services, the three available packages are the Basic 5 Page Website, the 10 Page Website, and the 20 Page Website. Each type includes a customized look for the client's site, a free domain name for a one-year period, search engine submissions, social bookmarks, Facebook and Google Plus pages, and directory submissions. As for the SEO services, Ellie Design offers the Basic Package, the Pro Package, and the Pro+ Package. Some of the standard features included in each one are social bookmarking, directory submissions, dedicated web 2.0 blogs, press releases, article submissions, Google Plus and Facebook pages, and reports. Additionally, the company only utilizes white hat SEO methods that guarantee more measurable, organic results for clients.
With the intensifying competition in the business world these days, one way for small companies to keep abreast with larger firms is to be more proactive in reaching out to their customers. To accomplish this, the driving force behind Ellie Design believes that small businesses should actively seek out clients through an increased online visibility. Furthermore, with the current trend towards social media marketing, local firms can capitalize on good word-of-mouth and presence in such popular social networks as Facebook, Twitter, and the emerging Pinterest in order to attract client interest in their services or products. In addition, the ready availability of web design resources these days has significantly cut back on the costs of creating sites. So small businesses have more options to choose from when it comes to venturing into the Internet and offering their goods online.
Ellie Design was founded by a group of professional web and graphic designers, as well as architects. The dynamic, young company is based in Ashburn, Virginia. The various services they offer are graphic and website design, online marketing, logo and book design, photography, home design, and other related fields. Those interested in engaging their services may contact them for a free consultation prior to availing of their sale packages.
Related Graphic Press Releases