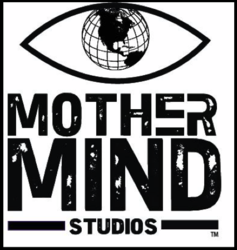 Denver, CO (PRWEB) May 28, 2012
Director/producer Dane Bernhardt, writer Cuyler Mortimore, visual artist Daniel Crosier, editor Jose Medina, director Stephen Santa Cruz, photographer/graphic artist Norman Dillon and Denver DigiFest director/producer Mike Hance - partner up to create Mother Mind Studios.
Mother Mind is a new digital media company that specializes in creating artistic and compelling marketing solutions for local businesses in Colorado, while also developing, producing, marketing, & distributing feature films. In addition Mother Mind Studios will develop and print materials such as the "Distortions Unlimited" comic book, and other projects featuring original content.
Mother Mind Studio's original feature films are in various stages of development and production. Mother Mind Studios productions are able to operate on micro budgets opting for the DIY (Do It Yourself) method.
Mother Mind Studios also offers its service for developing & producing commercial, new media, and online content for local businesses in addition to marketing.
The studio is currently marketing Stephen Santa Cruz & Joel Stangles by submitting it to film festivals around the world, and setting up free screenings to the local communities. Colfax & 15th is also being made available on DVD.
Original film projects are currently is various stages of productions. The mockumentary Isolation Man directed by Daniel Crosier & Dane Bernhardt, is currently in post-production, and will screen a rough-cut at Denver Comic Cons Filmapalooza, Saturday June 16th, at 8pm. Colfax & 15th will also be screened at Denver Comic Con at 6pm. Bernhardt is also wrapping up a documentary with Tom Murphy about the Denver music scene called Denver Undiscovered as well as a film with Cuyler Mortimore about the Denver comic book scene.
Show Devils, a comic book about the sideshow performance duo the Enigma (X-Files, Ripleys Believe Or Not) & Serana Rose will be the first publishing endeavor debuting in June. The Show Devils book features the talents of writer Daniel Crosier, and illustrator Karl Krumpholz.
"We've built up a talented team and we're excited to see where we can go and how far we can get. This is an age where the independent media experience can achieve ever-wider distribution thanks to the Internet. states Bernhardt, The studio structure we're developing is one built with the help of the Denver community. Our goal is to continue to provide and develop a sustainable home for collaborative filmmakers and artists.
Mother Mind Studios has several more projects that will be announced in the near future. Visit Mother Mind Studios or call 7202366339 for press inquiries.