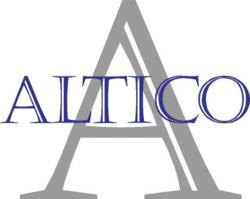 Marlborough, MA (PRWEB) June 06, 2012
Altico Advisors (http://www.AlticoAdvisors.com) - a Microsoft Gold Partner headquartered in Massachusetts specializing in Dynamics GP/ERP and Microsoft CRM solutions sees signs of economic recovery in the New England manufacturing sector. Citing several recent articles published by Modern Distribution Management and several other sources, Altico expresses optimism for New England manufacturers and distributors.
We are not Wall Street analysts or experts on the U.S. economy, says Mike Kean, President. But, 41% of our clients are manufacturers and distributors. As such, it behooves us to watch the economic indicators and read the industry reports.
A recent article in Modern Distribution Management, for example, predicts that the U.S. manufacturing recovery continues on track and should outperform overall GDP growth through 2013, this based on the Manufacturers Alliance for Productivity and Innovation (MAPI) U.S. Industrial Outlook, a quarterly report that analyzes 27 major industries. The report specifically cites pent-up demand and the need for profitable firms to spend more for both traditional and high-tech business equipment."
A second article based on the Manufacturing Institute for Supply Management Report on Business, indicates that the manufacturing sector expanded in March, as 15 of the 18 manufacturing industries tracked recorded growth.
We see that data confirmed in the growth of our business, explains Rich Maloney, CEO. As a provider of Microsoft ERP software systems for manufacturers and distributors, we are in a position to validate these positive trends. Our existing clients are growing and embarking on new projects to streamline their enterprises and gain a competitive edge. And the percentage of new clients purchasing manufacturing and distribution software is consistent with 41% ratio that has long defined the industry profile of our customer base.
Since manufacturing performance is generally viewed as an indicator of overall economic health, the positive trends in this sector constitute a harbinger of more good news to come.
About Altico Advisors

Headquartered in Massachusetts, Altico Advisors implements and supports business, financial, and customer management software solutions for mid-market enterprises, primarily throughout New England. Altico is a Microsoft Gold Partner specializing in Microsoft Dynamics GP (Great Plains) for ERP, Dynamics CRM , BI (Business intelligence) and integration services for manufacturing, wholesale distribution, software development and service companies. In addition, Altico provides a wide variety of consulting and advisory services, such as outsourced financial management, business and IT strategy alignment, software selection, and KPI analytics.