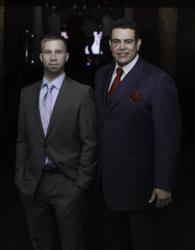 Hollywood, CA (PRWEB) June 18, 2012
"We are thrilled to be supporting such a worthy cause. Even though AIDS is not curable, what better way to fight the disease than by bringing awareness to the efforts of (RED) in delivering an AIDS Free Generation by 2015!" says Josh Elder, President of Idea Box Media. (RED) today announced the first-ever (RED)RUSH Games, a video game tournament that is a centerpiece of the inaugural (RED)RUSH TO ZERO campaign (June 1-10) to raise funding and awareness to help deliver an AIDS Free Generation by 2015, a critical milestone in the fight against AIDS.
Gamers can sign up starting today at STiKSGAMING.com to play alongside celebrities such as Kate Upton, Kris Allen, and Michelle Rodriguez. The virtual elimination of mother-to-child transmission of HIV is part of the eight UN Millennium Development Goals, which range from halving extreme poverty to halting the spread of HIV/AIDS by the target date of 2015.
The (RED)RUSH Games is being powered by STiKS GAMING, and some of the biggest players in the gaming world have come together to support this campaign, including Xbox 360, PlayStation