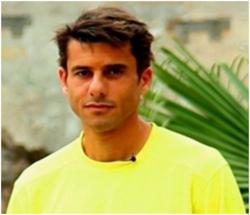 Santa Monica, CA (PRWEB) July 24, 2012
The founder of MADin15, Adam Radly, said This fantastic response is a testament to the fact that non-profits need help with a variety of efforts and I'm pleased that MADin15.org is an effective tool to connect non-profits with people that want to Make A Difference in their communities."
The types of opportunities that non-profits are posting to MADin15.org are wide ranging and many of the volunteer work can be completed by volunteers from their own home regardless of their location. Mr. Radly says, "Many people want to make a difference, but don't have money to donate or a lot of time to dedicate to any one particular cause. However, volunteering can take many forms. For example, we can volunteer our talents such as writing skills, computer skills or marketing experience. That would make an incredible impact for a non-profit.
MADin15 also allows volunteers to Make A Difference in other ways. Adam Radly says that People can also use MADin15 to Make A Difference by answering poll questions, participating in petitions, donating to nonprofits and connecting and sharing with like-minded people.
Polls and petitions allow MADin15 members to Make A Difference by helping to shape public opinion, bring awareness to important issues to our local and national leaders and contributing to public debate.
As for the concept of Make A Difference in 15 minutes, Adam Radly said When it comes to volunteering and making a difference in our communities, the hardest part is just getting started. We want people to know that they can useMADin15.org to make a positive impact in as little as 15 minutes. Then, after seeing how easy and fulfilling it can be to Make A Difference, were hoping people will find that they can and want to do then have an even bigger impact.
For questions about MADin15.org or interviews with Adam Radly please email media@MADin15.org.
About Adam Radly
The Radly Center was founded by Adam Radly in 2002 and has established and supported numerous nonprofit projects. Adam Radly was the founder of the World Reconciliation Day event where Nelson Mandela provided his penultimate speech about reconciliation and Adam Radlys company donated $ 1 million to the Nelson Mandela Childrens Fund. Adam Radly is also the Producer and Director of the documentary, The Art Of Reconciliation featuring Nelson Mandela which is due for release on Sep 8, 2012. MADin15.org was launched on Nelson Mandela Day (July 18, 2012). See more about Nelson Mandela Day below.
About Nelson Mandela Day
There could be nothing more fitting than to celebrate Mr Mandelas birthday each year with a day dedicated to his lifes work and that of his charitable organizations, and to ensure his legacy continues forever.

The Mandela Day campaign message is simple: Mr Mandela gave 67 years of his life fighting for the rights of humanity. All we are asking is that everyone gives 67 minutes of their time, whether its supporting your chosen charity or serving your local community.

Mandela Day is a call to action for individuals for people everywhere to take responsibility for changing the world into a better place, one small step at a time, just as Mr Mandela did.