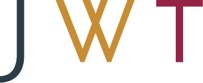 New York, NY (PRWEB) June 18, 2012
Today, at the 2012 Cannes Lions International Festival of Creativity, JWT will host Junior Worldmakers, a seminar that will highlight the imagination and freethinking of fearless and creative kids who are already making their mark on the world and the lessons adults can take away from them.
Jordan Casey, age 12, is among the youngest app designers in Europe. Adora Svitak, age 14, started writing stories at age 4. And a third, Caine Monroy, age 9, has garnered worldwide attention with the creation of his handcrafted cardboard game arcade. Monroy will be the youngest person to speak at Cannes in the history of the festival.
We all were born creative. But through the process of growing up, we lose our unfiltered imagination and the fearlessness that make us kids, said Jeff Benjamin, JWT's chief creative officer for North America and the host of the seminar. Caine, Jordan and Adora have made their mark on the world. And theres a lot we can learn from them about creativity and business. I cant wait to be upstaged by a group of kids.
JWT Presents: Junior Worldmakers

Location: Theatre Debussy

Date: Monday 18, June 2012

Time: 11:30 am 12:15 pm

About the Speakers
Jordan Casey

Programmer, App Developer

@caseygames
This 12-year-old from Ireland began his tech career at just nine years old when he started blogging and developing websites in HTML, CSS and JavaScript; now hes one of the worlds youngest programmers and iOS app developers. At 10, Jordans music went on iTunes, Amazon, Spotify and other leading music services, while becoming one of the most subscribed to vloggers in Ireland for his short films.
Most recently, Jordan founded his indie games company, Casey Games, with the debut of his app Alien Ball vs. Humans. He is donating 10% of the games revenues to a cancer respite center near his hometown in Ireland, and is also creating the Kids Technology Awards.
Caine Monroy

Creator Caine's Arcade

@cainesarcade
A young entrepreneur in the making, 9-year-old Caine Monroy spent his summer vacation building an elaborate cardboard arcade inside his dads used auto parts store in East LA and invited the world to play.
It was not until Nirvan Mullick, an LA filmmaker who happened to stumble upon Caine's cardboard arcade when he tried to buy a car handle for his '96 Corolla from Caine's dad's store, that Caine got his first customer. Touched by the experience, Nirvan created the documentary Caines Arcade, illustrating Caines journey and the passion Caine had on making his dream a reality. Since its launch in April 2012, the film has had more than 3.3 million views, has led to the creation of the Caines Arcade scholarship fund, and has inspired a DIY movement of creativity for kids around the world.
Adora Svitak

Author, Teacher, Activist

@adorasv
Adora Svitak is the author of three books, a teacher, speaker and activist. Since the age of four, she has been exploring what she can do with the written word: everything from championing literacy and youth voice to blogging for Mashable, Edutopia and The Huffington Post. At 12, Adora delivered the speech What Adults Can Learn from Kids at a TED conference. The speech has gone viral around the world. In the speech, she talked about the audacity and creativity of kids.
The kids will be joined onstage by filmmaker Nirvan Mullick, the director of Caines Arcade, and Bryant Ison, senior brand manager for Johnson & Johnsons Band-Aid brand, who pioneered an inventive app with JWT: Band-Aid Magic Vision featuring the Muppets.
JWT will also announce the creation of a Junior Worldmakers fund to support entrepreneurial and creative projects developed by kids. The fund will also include a Junior Internship program for kids ages 10-14.
About JWT

JWT is the worlds best-known marketing communications brand. Headquartered in New York, JWT is a true global network with more than 200 offices in over 90 countries employing nearly 10,000 marketing professionals. JWT consistently ranks among the top agency networks in the world and continues a dominant presence in the industry by staying on the leading edgefrom producing the first-ever TV commercial in 1939 to today, developing award-winning branded content for brands such as Johnson & Johnson, Diageos Smirnoff, Macys, Ford and HSBC and has forged deep relationships with clients including Bayer, Bloomberg, Brand USA, Cadbury, DTC, Kelloggs, Kimberly-Clark, Kraft, Nestl