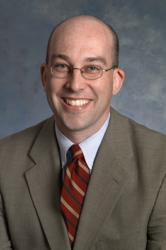 Harrisburg, PA (PRWEB) June 29, 2012
Utilizing new mobile hotspots technology, Grudi Associates is enabling businesses to connect Wi-Fi-only devices to the Internet even when Wi-Fi is not available. This powerful functionality is greatly expanding a companys ability to do business anywhere a wireless signal is available, without investing in devices with onboard modems.
This tool makes it easier and more economical for companies and organizations to do business outside the confines of their facilities, says Walt Grudi, President of Grudi Associates, a leading provider of telecom and IT services in Central PA and beyond. Now, with the expansion of 4G, and especially LTE, mobile hotspots can provide the high-speed Internet connections necessary for any Wi-Fi device to handle virtually every mobile business need.
The biggest benefits mobile hotspots offer businesses are:
Productivity By creating a Wi-Fi environment for several devices anywhere there is a cellular connection, team members can do business virtually anytime and in any location. This creates more collaboration, less down time and faster responses to customer and company needs.
Efficiency As a single source for up to ten Internet connections, mobile hotspots eliminate the need to equip every mobile device with its own onboard modem. It also connects more devices with the business network, especially if using a virtual desktop cloud-based environment (VDI).
Cost Savings A few mobile hotspots cost much less than purchasing many new devices equipped with onboard modems. Mobile hotspots can also significantly extend the life of older devices that only have Wi-Fi capabilities.
Security Most Wi-Fi in public places provides unsecured connections that are vulnerable to compromise and criminal activity. Mobile hotspots (Mi-Fi) create secure, encrypted connections, accessible only by authorized users.
Mobile hotspots, or Mi-Fi, are portable wireless broadband devices approximately the size of credit cards that simultaneously function as a modem, router and Internet access point, says Grudi. They are equipped with modems that access a wireless signal from the carriers and utilize an internal router to share the connection with users and devices usually five, but up to ten, at least for now. The numbers are sure to go up.
Unlike smartphones, mobile hotspots are very simple to use. They are essentially ready to go, right out of the box after initial charging, activation and minor setup. Just turning them on triggers an auto-connect feature on many models. If a carrier signal is present, the Wi-Fi connections are immediately available. Individual devices may have other features and capabilities (like SMS), but basic operation has virtually no learning curve.
Mobile hotspots are an excellent business solution for companies, organizations and individuals who: