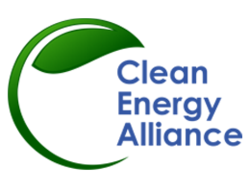 Golden, CO (PRWEB) June 15, 2012
Clean Energy Alliance, Inc., the national association of clean energy business incubators, announced today that one of the companies supported in the Department of Energy Small Business and Clean Energy Alliance Partnership won the first annual Department of Energys National Clean Energy Business Plan Competition. NuMat Technologies, mentored by CEA member Clean Energy Trust as part of the DOE-CEA Partnership, won $ 100,000 and a package of support services from the National Renewal Energy Laboratory (NREL, a founder of CEA), CleanLaunch (a CEA member), Mintz Levin & ML Strategies, Battelle Ventures, and the Cleantech Open.
The National Clean Energy Business Plan Competition was open to technologies developed at U.S. universities and the National Laboratories, led by students, and nearly 300 teams entered from around the country. The final presentations were the culmination of six regional competitions that were organized by California Institute of Technology, University of Colorado (Boulder), Clean Energy Trust, Rice University, University of Maryland, and Massachusetts Institute of Technology. The award was presented on Wednesday, June 13th at the White House by Deputy Secretary of Energy Daniel Poneman.
We are very proud that the DOE National Business Plan winner is a company that has been mentored by one of CEAs talented incubators, and I am delighted to congratulate NuMat and Clean Energy Trust, said James F. Groelinger, Executive Director of the Clean Energy Alliance. Clean Energy Trust clearly did a terrific job working with the talented NuMat team, who obviously worked very hard and integrated CETs advice into their strategies and presentations. While this is clearly a win for NuMat, its also a win for CET and the incubation process.
"NuMat has that special combination of talent, technology and tenacity that is required to solve some of our nation's most pressing energy problems. We are thrilled that they won this prestigious competition!" said Amy Francetic, Executive Director of the Clean Energy Trust. They are proof that the Midwest is home to clean energy innovators, and they are role models for other inventors and students striving to build companies that really matter."
"We are really excited by this win and honored to have been able to represent Northwestern University and Midwestern entrepreneurship!" said Christopher Wilmer, CTO of NuMat Technologies. "This incredible win is still sinking in, but we are really excited to push forward and bring our gas storage technology to market. We're very grateful to the Department of Energy for sponsoring the competition and to the judges for their invaluable feedback. We are also indebted to the CET for their constant support, and the DOE-CEA Partnership for providing critical mentorship that made all the difference."
CEA was also a sponsor of the Competition finals.
About:
The Clean Energy Alliance (CEA), a non-profit organization founded by National Renewable Energy Laboratories, is the national association of leading business incubators and other entities dedicated to providing technical, business and financial services tailored to the needs of the cleantech business development community. CEA focuses on developing practices and resources that support cleantech business incubation, entrepreneurial mentoring and development, and technology commercialization. http://www.cleanenergyalliance.com.
Clean Energy Trust was created to accelerate the development of Midwest clean energy businesses by connecting entrepreneurs, researchers and early stage companies with the expertise and capital needed to become sustainable. Clean Energy Trust leverages the regions world-class research institutions, corporations and financial firms to cultivate a clean energy ecosystem, attracting top researchers and entrepreneurs to invigorate the regions economy. http://www.cleanenergytrust.org
NuMat Technologies, from Northwestern University, is commercializing a nanomaterial that stores gases at lower pressure, reducing infrastructure costs and increasing design flexibility. One potential application for this innovation is in designing tanks to store natural gas more efficiently in motor vehicles. http://www.numat-tech.com/
Find More Tech Press Releases