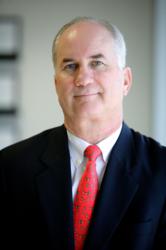 Dallas, Texas/Burlington, Ontario (PRWEB) May 21, 2012
DAVACO, Inc, the national leading provider of implementation services for global brands, recently announced that the company has set up an operational division in Canada that can support global consumer brands with multi-unit programs in every province throughout Canada. DAVACO established their office near Toronto in 2011 to service immediate client needs, and is now available to provide services for additional clients in the growing Canadian marketplace.
DAVACOs Canadian-based operations and field teams have a proven track record of managing and executing programs that range in scope from regional implementations to complex, multi-phased programs involving over 3,000 locations across Canada, said Rick Davis, CEO/Founder, DAVACO. Our clients have a real need for a resource like DAVACO that can facilitate multi-unit changes in locations across North America. Whether its a comprehensive program that spans across Canada or the United States, or brands looking to enter new markets, DAVACO has the team and the best practices experience to assure a quality execution, with real speed-to-market.
DAVACO Canada provides the following high-volume services for global consumer brands in retail, restaurant and hospitality sectors including: Project management; Rollouts, resets and remodels; Fixture and equipment upgrades; Graphics, digital signage or menu board installations; Merchandising; Surveys; Design services; and special initiatives. All programs utilize ClearThread