Cloudbase3 New TechZone for Cloud Apps at CES 2013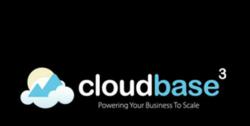 New York, NY (PRWEB) July 30, 2012
Today Living in Digital Times, an events and conferences company in partnership with CEA and The International Consumer Electronics Show (CES) announces the launch of an area at CES devoted to the explosive transition to cloud computing.
Whether youre a Fortune 500 or brand new startup, your business will increasingly depend on thousands of apps that reside remotely hosted and browser based platforms. The result? A more secure, scalable, cost effective business whose data can be accessed from any device, anytime, anywhere.
With 3,000 square feet at CESs Venetian Convention Center, CloudBase3 is designed to allow attendees to see offerings across the cloud computing spectrum. To bring an extra dimension to the cloud phenomena, the TechZone is launching with a companion directory website. Exhibitors will receive a directory listing on the accompanying CloudBase3.com site, with clear reviews, screen shots, videos and enhanced directory services. Led by tech news and review veteran Patrick Houston, the directory will be an ongoing resource when it launches this summer.
We believe the transition to cloud based computing is a disruptive one," said Robin Raskin, Founder of Living in Digital Times. Businesses of all sizes will need to invest, and invest intelligently. We think we can help map this new landscape.
Given the thousands of cloud-based business tools hitting the market, companies large and small need help in finding an app thats right for them, said Patrick Houston, creator of the CloudBase directory. CloudBase3.com is being developed to not just catalog the options but to help companies compare and choose these increasingly crucial building blocks of business.
Those interested in exhibiting at CloudBase3 can contact Linda Nessim -lindan(at)dcdmc(dot)com- for pricing and specifications.
About Living in Digital Times

An umbrella group focusing on lifestyles, Living in Digital Times looks at digital solutions throughout lifes stages, providing opportunities to show and grow businesses through a deep understanding of the needs of lifes different segments.
With a commitment to creating new and exciting venues, Living in Digital Times produces conferences, exhibits, websites and projects throughout the year that provide forums to bring together stakeholders in the digital age. Most recently, the group produced six expos and conference summits at the 2012 International CES, including: Kids@Play Summit; Mommy Tech Summit; Silvers Summit; Digital Health Summit; FitnessTech Summit; HigherEdTECH Summit, Last Gadget Standing, Mobile Apps Showdown, and Cloudbase3.
Related Computer Press Releases