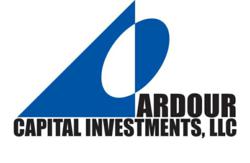 New York, NY (PRWEB) June 06, 2012
Ardour Capital Investments LLC, the leading research and investment banking institution with a sole focus on Alternative and Renewable Energy Technologies, has assembled 36 exciting and innovative sustainable public and private companies for Ardour's 10th Annual Energy Technology Conference, which will take place on June 7th and 8th at Chadbourne & Parkes office at 30 Rockefeller Center, New York.
New York State Governor George E. Pataki will open the conference which will include featured speakers Mr. Bryan Garcia, President of the Connecticut Clean Energy Finance and Investment Authority, Jigar Shah, founder of Sun Edison and Mark MacCracken immediate former Chairman of the US Green Buildings Council and current CEO of Calmac.
But the real stars are the CEOs and CFOs of the 36 companies (25 public, 11 private) operating in the energy efficiency, distributed generation, bioenergy, and environmental sectors who will present to a large cross section of institutional investors seeking clean tech companies with proven sustainable value propositions. The conference format of strict company and investor only participation has, over the years, created a pragmatic setting for lively deal financing discussion.
About Ardour Capital
Ardour Capital Partners, LLC is the parent Company of Ardour Capital Investments, LLC, a registered broker-dealer and member of FINRA/SIPC, and Ardour Global Indexes, LLC.
Founded in 2002, Ardour Capital is the leading research and investment-banking firm exclusively focused on energy technology, alternative energy and power, and clean and renewable technologies. Ardour Capital publishes in-depth company coverage and industry-specific research. Ardour Capital offers private and public companies a full range of corporate finance, investment banking and capital market services. Ardour Global Indexes is a family of pure play alternative energy indexes that is the primary measure of cleantech equity performance
Contact: