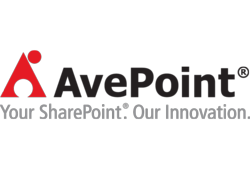 Jersey City, NJ (PRWEB) July 18, 2012
AvePoint, the leader in governance and infrastructure management solutions for Microsoft SharePoint, today announced the inclusion of AvePoint MyView in the SharePoint 2013 Marketplace Preview. MyView is a new product hosted on Windows Azure that enables business users to focus on productivity instead of manually tracking all deliverables in project silos. MyView synchronizes SharePoint tasks and calendar items into Exchange accounts for view from Outlook and other Exchange clients.
From Tahoe to today, AvePoints commitment to SharePoint allows us to ensure our products and solutions are fully optimized to provide productivity for all, from enterprise to consumer and Chief Executive Officer to student, said Dr. Tianyi (TJ) Jiang, AvePoint Co-Founder and Co-CEO. AvePoint MyView demonstrates our ongoing commitment to enabling productivity for Microsoft customers using the latest versions of the SharePoint platform.
Key features and benefits of AvePoint MyView which supports on-premises and online versions of SharePoint 2013, SharePoint 2010, SharePoint 2007, Exchange 2013, and Exchange 2010 include: