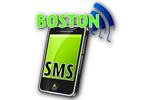 Boston, MA. (PRWEB) July 01, 2012
Recent polls and surveys reported by Fox Business News are showing that Republican Presidential candidate Mitt Romney is leading in the polls when it comes to the votes of small business owners across America. In one survey, 38% of the respondents noted that they had the intention of supporting Mitt Romney in the 2012 Presidential election. This is compared to the only 28% of respondents who said that they would support President Barrack Obama for a second term in the White House. This survey was conducted by Manta.com, a small business website that has a very strong community of small business owners. In this particular survey, Manta polled 1,213 small business owners and entrepreneurs. The poll also asked the business owners about their overall thoughts on the credit crunch, their ease of accessing credit as of late and their opinion on the overall political environment in the United States. The conclusion of the poll is that many small business owners are generally leaning to the Right side of the political spectrum for the upcoming 2012 US Presidential election, which is now 5 months away.
Despite the many differences between U.S. private sector business and Washington politics, one thing that remains similar between the two is their employment of guerrilla marketing tactics to stay ahead of the competition. One of the increasingly popular and effective marketing strategies being used by many veteran strategists in all niches right now is mobile marketing. With more people than ever being connected to a mobile phone almost 24/7, it is no wonder that is becoming one of the most effective means of reaching almost any target market. It could be argued that people spend significantly more time with their mobile phones than they do with their televisions or computers. Thus SMS text message marketing for business has become an extremely popular commodity with many businesses both new and established making investments into their own fully integrated mobile marketing campaigns instead of just merely setting out to create a mobile friendly website. One of the increasingly popular resources for launching mobile marketing campaigns has become: http://www.bostonsms.com/video/.