U.S. Preventive Medicine Announces Health & Fitness App and Fitbit Tracker Integration at Qualcomms Uplinq Conference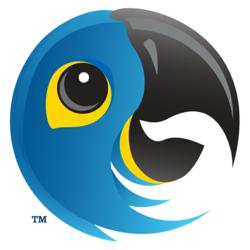 Jacksonville, FL and Dallas, TX (PRWEB) June 26, 2012
U.S. Preventive Medicine, Inc., the leader in preventive medicine, announced today that Macaw from The Prevention Plan, its mobile health and fitness app, has integrated with the market leading all day fitness tracker, the Fitbit Ultra Wireless Tracker. This convergence of technology coincides with the two companies presence at Qualcomms Uplinq 2012 mobile developers conference.
Macaw is a full-featured app that assesses an individuals health risks and will serve as a hub to track health metrics and activity, as well as integrate information from other health and fitness apps, lab results and wireless devices.
The Fitibit Ultra was selected to be among the first to seamlessly integrate with the Macaw app. The Fitbit Ultra is the market leading digital health and fitness device, which tracks steps taken, distance travelled, flights of stairs climbed, calories burned and sleep. Using a 3-D motion sensor, the Fitbit Ultra Wireless Tracker captures the users activity throughout the day and then wirelessly uploads to their Fitbit account through their computer; no button needs to be pushed, no device needs to be plugged in. The Tracker is small, roughly the size of a USB drive, so it can be discreetly worn all day on the belt, in the pocket or clipped to an under garment.
For members of U.S. Preventive Medicines The Prevention Plan, Macaw will also integrate this data between the mobile app and the Plans online health management platform using technology and services provided by Qualcomm Life Inc., a wholly owned subsidiary of Qualcomm Incorporated. Macaw can be downloaded for free on the iPhone and Android devices.
The two-day Uplinq conference, being held in San Diego, will provide software developers a cross-platform view of how to exploit the complete hardware-software systems in todays leading mobile devices, while fostering the business connections essential to making money in mobile.
U.S. Preventive Medicines Director of Mobile Solutions, Jason Fey, will participate on a panel of industry experts and discuss the secret behind successful, disruptive mobile health and wellness apps on Wednesday, June 27, 2012, at 2:30 pm PT. Macaw was named Top App by industry experts and consumers at the recent Mobile Apps Showdown, a competition held in conjunction with the Consumer Electronics Show in Las Vegas, and was the 2012 winner of CTIAs Emerging Technology Awards in the Mobile Applications: Health, Wellness and Fitness category.
We are excited to be on the cutting edge of mobile health and to be sharing our experience in this space with leading technology developers like Qualcomm Life and Fitbit, said Jason Fey, director of mobile solutions at U.S. Preventive Medicine. By bringing together tools like Macaw and the Fitbit tracker, we are helping people take control of their health in new and more engaging ways.
About U.S. Preventive Medicine

U.S. Preventive Medicine is leading a global preventive health movement focused on saving lives and money by keeping people healthy and better managing chronic conditions before they progress. Innovative productsThe Prevention Plan web-based health management platform and Macaw mobile health & fitness appare based on the clinical science of preventive medicine: primary (wellness and health promotion to keep healthy people healthy), secondary (screening for earlier detection/diagnosis) and tertiary (early evidence-based treatment to reduce complications and disability). The company is accredited in wellness and health promotion by NCQA (the National Committee for Quality Assurance) and disease management by URAC. More information can be found on Facebook, Twitter (@USPM) and YouTube.
# # #
Find More Computer Press Releases