Today in America TV Offers New Culinary Collection Series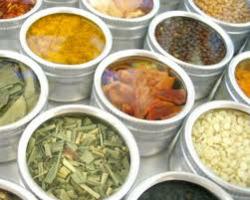 Coral Springs, FL (PRWEB) May 18, 2012
Food and wine lovers rejoice! Discover cookbooks and cookware from around with world or from centuries ago. Find the best cooking oils and sauces or the bold, new recipes from far way lands. When looking for a special get away, consider the love of culture and epicurean delights. Today in America TV presents a new series that will take the audience on a moveable feast, of sorts, as the award-winning cable television program offers the new culinary collection series.
The engaging show host, former NFL great Terry Bradshaw is recognized as one of the greatest quarterbacks in football history. He was selected as "All-American" at Louisiana Tech University and he was the first player selected in the 1970 draft. He eventually joined the Pittsburgh Steelers as their quarterback, a position he held for his entire 14 year NFL career. Bradshaw holds the distinction of being the first quarterback to ever win four Super Bowl championships. Following retirement from pro football in 1984, Bradshaw became a regular on television. He was a Color Analyst for CBS Sports and later one of their in-studio co-hosts. After ten years with CBS, Bradshaw joined Fox Sports in 1994. He became one of the co-hosts and analysts on Fox NFL Sunday. Always popular, Bradshaw is a spokesperson for Nutrisystem and an often requested motivational speaker for businesses and charitable organizations.
Today in America with Terry Bradshaw brings viewers interesting stories about what's happening in a variety of fields around the country and around the world. The provocative program covers topics that are relevant in the lives of educated professionals. The informative cable program films throughout the country and is edited in South Florida. It airs nationally and regionally on business oriented cable networks. For more information about the show or its host, please visit http://www.todayinamericatv.com.
Related Tech Press Releases