The C-Radio Show, a national business radio program, airs a new episode covering the topic of venture capital and the quest to find the next Facebook.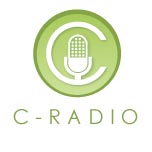 Mountain View, California (PRWEB) May 18, 2012
Business Talk Show Host, Cynthia Nevels, Interviews Technology Startups Who Share Lessons Learned in the Quest to Create the Perfect VC Pitch and Become the Next Facebook on the next episode The C-Radio Show.
It's reported, Mark Zuckerberg founder of Facebook turned down most venture capitalists' offers to invest in his idea. Overtime, Zuckerberg perfected the pitch and the $ 12.7 million investment gave, venture capital firm, Accel Partners a 15% stake in Facebook. Today, the company expects to reach the highest payoff the United States has ever seen with Facebook's IPO.
That's not the case for most tech startups. Finding a venture capitalist who will listen let alone invest is challenging for some, to say the least. Business talk show host, Cynthia Nevels, of The C-Radio Show will interview two new technology startup founders who took much different roads to fiinding investment capital for their startups.
Searching for venture capital to jumpstart a new Silicon Valley startup came fairly easy for Garrett Johnson, Co-Founder of SendHub.com. He and SendHub.com's co-founders have raised $ 2 million in seed funding from Kapor Capital, Menlo Ventures, 500 startups, Howard Lindzons Social Leverage fund, Eric Ries, Paul Buchheit, Jawed Karim and a handful of other investors. SendHub has now launched its new iPhone mobile application and is looking to go social. Johnson talks to Cynthia to shed insight on what it takes to go from a small startup to billion dollar IPO.
Trice Johnson, founder and creator of government procurement and data intelligence web application, Smazit.com shares a different story on how losing the 2011 Rice Alliance Venture Capital Pitch competition fueled her to find alternative sources of capital for her technology startup. "They don't teach you how to raise capital for tech startups in high school," states Trice Johnson, President of Smazit.com. Smazit.com has completed its demonstration phase and plans to launch the new web application on May 28, 2012 using her own funds and private investment from friends and family.
The live interview broadcasts live on the C-Radio Show's episode, "Perfecting the VC Pitch" live on Tuesday, May 29, 2012 from 11:30AM CST to 12:00PM CST.
###

About The C-Radio Show

The C-Radio Show is a weekly online business and economics talk radio program hosted by award winning professor and author, Cynthia Nevels on BlogTalkRadio.com every Tuesday at 11:30AM.
Press Contact

Alleana Fuller

producer(at)thecradioshow(dot)net

(877) 601-3211 ext. 1
About SendHub

SendHub is a simple, fast, web and mobile application that provides businesses, and organizations, with an SMS solution to reach small and large groups of people. Their simple interface lets users send one message to everyone, from anywhere. SendHub is great for businesses, but has also seen successful usage from teachers, political organizations, health facilities, sport coaches and more. Founded by Ash Rust, Garrett Johnson and John Fallone in 2011, previously backed by Howard Lindzon, Tom McInerney, Yuri Millners Start Fund and Y Combinator, SendHub is headquartered in Menlo Park, CA. For more information, visit sendhub.com
Press Contact

Ash Rust, co-founder

press(at)sendhub(dot)com