SecurityCAM Offers Free Site Survey for All Types of Home Security and Commercial Security Systems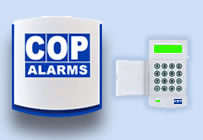 London, UK (PRWEB UK) 16 May 2012
SecurityCAM, a leading alarm systems and security solutions provider, has announced that it is offering a free site survey to all homeowners and business firms. The company is offering this free survey facility to help educate homeowners and business owners about the need for effective burglar alarms and intruder alarms. They want to demonstrate how vulnerable a residential and commercial premise can be, without the right home intruder alarms and business security. All those who want to avail this free site survey facility can call up the company through the numbers given on their website, http://www.FirstHomeSecurity.co.uk , or they can fill out a simple form on their website.
Mr. Idris Shara, the CEO of SecurityCAM, commenting on the free site survey offered by their company, said, We believe in being proactive when it comes to improving the security situation in the UK. We do not want to wait for people to come to us only when they feel the need for effective home security devices and business alarms; we want to convince even those people who feel their homes and business premises are secure enough without burglar alarms. We would like to urge everyone to get a free site survey from us at the earliest. Our security experts will highlight how even the most seemingly secure premises can be easily breached. This will hopefully help home owners and business owners understand that advanced residential and commercial security devices are the only way in which they can safeguard their property and possessions.
SecurityCAM offers a wide range of alarm systems for business and home owners, which, besides being state-of-the-art, comply with the British and European Standards prEN5031/PD6662 and DD243:2004. The range of alarm systems for home and business security, which you can get from this company include ADT alarms, CCTV cameras, access control systems, and intercom & video entry systems. Here is a succinct list of the features of some of these advanced home and business security devices from SecurityCAM:
ADT Alarms:
1.