NAPW Orange County Local Chapter Showcased Members' Businesses at March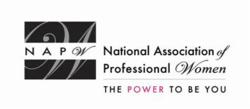 Garden City, NY (PRWEB) April 23, 2012
The NAPW Orange County Local Chapter gathered on March 30th for a professional networking meeting at Acapulco Restaurant. The meeting topic was Business Showcasing .
Rebekah started the meeting by thanking all in attendance and went over the winter schedule agenda. She discussed the Chapters plan of organizing an Italian 2012 December eight day tour.
Many of us could use some amazing down time and rest before the holidays, if we start planning now, said Rebekah. That way we could go on budget to Italy and with the money we save, we can bring some gifts for our loved ones.
Next on the agenda was the introduction and showcasing of the members businesses.
I would like the members to one by one showcase their business and what it has to offer, said Petra.
Petra Petry presented first. She is the Orange County Local Chapter President, PhD, and Long Term Care insurance Specialist of Long Term Care, based in Costa Mesa. Petra is licensed in California, Illinois, and Florida. She is also affiliated with the largest brokerage, LTC Financial Partners. The company specializes in LTC insurance nationwide. She told the group that Long Term Care insurance is not just for the elderly. Anyone, at any age, may need assistance with day to day living as a result of an injury, accident or illness. She told the group that health insurance or Medicare pays for medical expense s and only Long Term Care insurance pays for extended care in or out of your home. Petra relayed that the insurance is available for Individual or group seminars, consultations, and webinars. She can be reached best at 949-351-0347.
Linda Kaplan is a Certified Coach, Educator, and Mentor with Kaplan Enterprises designs by S.I.L.K. Linda holds lecture series coaching on how to understand your co-workers, family, friends, students, and much more. Her coaching helps people use their talents and bring out their best qualities and expertise in all aspects of life. Linda can be contacted at 714-396-4428.
Donna Magner is the owner of XEROX a1Tonertech.com and active member of the Orange County Local Chapter. Donna helps people with any printer and copier needs, warranty renewals, service and repairs, and supplies for all major brands. She can be contacted at 866-507-8324.
Stephanie Correa is the owner, Health Coach, and Nutrition Counselor of Hope N Wholeness . Her business focuses on helping people meet their goals and staying healthy, one step at a time. Stephanie relayed to the group both her contact information and website. She can be reached at 714-274-5393 and her work website can be visited at hopeNwholeness.com.
Susanne Frilot is the Quality Single Scout for Face 2Face Connections, the Premier Resource for Meeting Your Life Partner. She helps people find that special one. Susanne can be reached directly at 714-386-6805. Her work website can be visited at Face2FaceConnections.com.
Tiffany P. Scarborough, Attorney at Law, helps professionals with special attention to detail.
Tiffany relayed to the group her work website, murphycampbell.com and direct phone number, 714-372-2203 ext: 206.
Sheryl Jakofsky-Menes holds a Master of Science degree and is a Registered Dietitian and
Nutritionist. Her goal for her patients is to ensure they maintain a healthy lifestyle and follow proper nutritional guidelines. Sheryls office is located in Newport Beach and she can be contacted by phone at 949-612-7234 or via email at smenes(at)aol(dot)com. All visits are by appointment only.
Jennifer Righi is the President and Founder of Corporate Therapeutics Professional Massage Services for Your Business. She can be contacted via regular email at Jennifer(at)corporatetherapeutics(dot)com or by phone at 949-232-0843.
Linda Kamka is the Owner of Linda Kamka Designs. She is an expert in graphic design illustration, book layouts, full color digital printing, and promotional items. Linda can be reached by phone at 714-397-4696 or via regular email at info(at)lindakamkadesigns(dot)com. Her work website is at LindaKamkaDesigns.com
Susan Royce from Pure Expression with Unique Jewelry Creations works with custom unique jewelry. She can be reached via re susanroyce9at)sbcglobal(dot)net and her phone contact is 949-933-8210.
Kim Knoell is the Sales and Marketing Manager for Francoli S.P.A. Group CO. USA and the Brand Manager for Roberto Cavalli Vodka. Her work website is at francoliusa.com.

Members Lily Sibrian and Debbie Rose are both from KW Keller and Williams Realty Newport.
Debbie can be contacted via email at Estateskwnewportdebbie(at)gmail(dot)com and Lily can be contacted via regular email at lilys(at)kw(dot)com or by phone at 800-673-7319.
Sarah Shahryar is a Territory Account Manager for DTC/T3Point. The company facilitates business communication. She can be reached by phone at 214-453-1389 or via email at sshahryar(at)dtechcom(dot)net. Sarahs work website is at dtechcom.net.
Susan Bock is a Personal Consultant and Professional Speaker. She works with her clients in a one-on-one setting and guides women through the halls of uncertainty toward the successful future they are destined to create. Susan also offered space for the upcoming meetings in Huntington Beach. She can be reached by phone at 714-847-1556 or by email at Susan(at)SusanBock(dot)com.
Judy Morgan is a California Licensed Electrologist. She told the group that electrolysis is the process of permanently removing unwanted hair. She discussed in detail how the hair is removed by a metal filament called a probe and is as thin as a hair, which is then slid into each unwanted hair follicle. Judy performs all procedures with the utmost care, so the probes do not puncture the skin. Upon insertion, a very low electric current is delivered to the follicle through the probe, which causes localized damage to the cell that produces the hair.

Most patrons feel only a slight tingling sensation, said Judy. Electrolysis has the best results in terms of longevity and is the only method of permanent hair removal recognized by the FDA.
Judy can be contacted by phone at 949-230-1717 and her work website is at flashelectrology.com.
Angela M. Kaminsky is the Owner of AMK Consulting. Her company specializes in bookkeeping services, payroll, financial reporting, and bank reconciliation. Angela can be contacted by phone at 949-439-4986 or by email at amkbookkeeping(at)gmail(dot)com.
Christel Vilogron of Import Export Best Practices works with individuals to protect revenue through trade compliance. Christels direct number is 888-234-6862 or 949-633-0159. She can also be reached by email at christelv(at)cgvglobal(dot)com. Her work website is at cgvglobal.com.
Reyhan Bilici is the District Manager for Independent Capital Management, Inc. The company specializes in retirement, insurance, and real estate. She volunteered to be the Chapters speaker for Aprils meeting and offered a conference room in her office as a place to hold the next meeting. Reyhan invited the Chapter to her new TEAM group network in Irvine. She can be contacted by phone at 949-453-7660 ext. 210 or via email at rbilici(at)sagepointadvisor(dot)com. Her work website is icmfinancial.com.
Donna Meyers is the Director of Business Development for Display Boys. The business specializes in environments and P.O.P. branding. She also volunteered as the transcriptionist for one of the meetings. Donna can be contacted by phone at 949-833-0100 ext:23 and by work email at donna(at)displayboys(dot)com. Her work website is displayboys.com.
Carol Cuoco is the Owner of Landscape Design by Carol, LLC. Her landscaping business works with residential landscape design and garden consultation services throughout Orange County, California. Her services include: