Madrona Venture Group Announces Closing of $300 Million Fund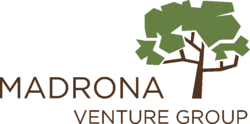 Seattle, WA (PRWEB) June 05, 2012
Madrona Venture Group (http://www.madrona.com) today announced that it has raised $ 300 million for its Fund V, with the goal of building another generation of transformational technology companies. The firm has a long history of backing highly successful technology companies, such as Amazon.com, Isilon Systems and other prominent technology companies, including Apptio, Decide.com, Impinj, Redfin, ShopIgniter and Z2Live.
Early-stage venture capital is a local business, and Madrona has a long track record of successfully helping great entrepreneurs build lasting companies from the seed and Series A stage onward, said Matt McIlwain, one of Madrona Venture Groups seven managing directors. Our new fund will focus on backing the entrepreneurs and ideas that drive the next technology revolution and expand the innovation ecosystem our team fosters every day. We also believe that venture funds with focused strategies and capital between $ 200 million and $ 400 million create the strongest alignment between entrepreneurs, venture capitalists and institutional investors.
Madronas new fund was oversubscribed for its $ 250 million target with most of the commitments coming from its existing investors, including several large endowments and foundations. Fund V investors also include a network of entrepreneurs and executives who provide strategic insights and assistance to Madrona and its portfolio companies.
Only a select few venture firms can profess strong historic returns while resisting the enormous temptation to raise funds that are too big to succeed, said Harold Bradley, Chief Investment Officer at the Kauffman Foundation, a returning Madrona investor. The investment staff at the Kauffman Foundation believes Madrona is one of only a small number of venture capital firms situated to identify and guide early stage companies while helping to make real 'the cloud.' We are enthusiastic in our support of Madronas fifth fund.
By focusing on early-stage investments and creating long-term value, Madrona provides portfolio companies with a comprehensive set of value-added services at every stage of growth, including recruiting, talent management, product development, customer and partner introductions, strategy setting, strategic communications, and financial advisory services. In addition to these services, entrepreneurs have access to the firms extensive network of internal and external experts as well as fellow portfolio company executives who are on the leading edge of innovation in their respective sectors.
The team at Madrona is one of the hardest working in all of venture, said Glenn Kelman, CEO of Redfin. I work with a number of venture capitalists, and Madrona strikes a perfect balance of strong support and constructive advice. If you are thinking about starting a company, you should absolutely consider involving Madrona as a partner from the earliest stage.
Founded in 1995 in Seattle, Madrona is one of the most experienced and successful early-stage venture capital firms with companies across the consumer Internet, enterprise software and services, digital media and advertising, networking and cloud computing, and mobile sectors. The firm manages nearly $ 1 billion across all funds and has generated 33 positive IPOs/acquisitions, including Amazon.com, aQuantive, Classmates.com, Farecast.com, Isilon Systems, ShareBuilder and World Wide Packets.
Madrona Venture Fund V will continue the firms strategy of primarily investing in seed and Series A-stage companies, primarily based in the Pacific Northwest. For more information, please visit http://www.madrona.com. The Managing Directors for Fund V are Tom Alberg, Paul Goodrich, Greg Gottesman, Scott Jacobson, Len Jordan, Matt McIlwain, and Tim Porter.
About Madrona Venture Group

Madrona (http://www.madrona.com) has been investing in early-stage technology companies in the Pacific Northwest since 1995 and has been privileged to play a role in some of the region's most successful technology ventures. The firm invests predominately in seed and Series A rounds across the information technology spectrum including consumer Internet, commercial software and services, digital media and advertising, networking and cloud computing, and mobile. Madrona manages nearly $ 1 billion and was an early investor in companies such as Amazon.com, Farecast.com, Isilon Systems, Sharebuilder, and World Wide Packets.