Heres Your Summer Checklist: Beach, Bonfires and Pedophiles? ParentingTodaysKids.com Launches To Protect Our Families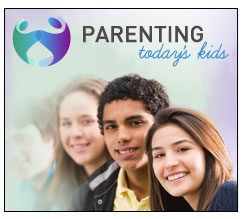 Vero Beach, FL (PRWEB) June 06, 2012
For most children, summer brings a long-awaited reprieve from the routines of school and work, idyllic beach days, friend-filled late nights and luxuriously lazy mornings. Summertime also brings pedophiles, cyberstalkers, and months of unrestricted access to your children. To help parents guard against such concerns this summer, SpectorSoft today announced its association with the launch of an innovative, new website resource http://www.parentingtodayskids.com — designed to help parents and children alike better understand the challenges of living in todays digital world.
Kids have more free time in the summer months, which means they will be spending more time online and on their cellphones, said Lisa Shaw, Editor of ParentingTodaysKids.com and Senior Director of Child Online Safety at SpectorSoft, the leader in monitoring software and protecting kids online and on their smartphones. ParentingTodaysKids.com is here to help parents and kids stay safe this summer and hopefully every moment from this day forward.
Social networking activities like Facebook and Twitter have become playgrounds for our kids and many parents feel left out of what is happening there. Its easy to think of social networking as harmless or trivial, filled with insignificant content about what someone had for lunch or photos of a pet. Unfortunately, that is a naive perspective at best, and fatal at worst. Kids are being harassed, abused, threatened, and lured into dangerous situations every day, all from their computers and cellphones.
According to a Pew Research Center study, more than 30 percent of online teens have experienced harassment from a peer and i-Safe states that less than 58 percent of those being cyberbulled told an adult that it was happening. Harris Interactive notes 19% of teens surveyed said theyd been cyberbullied and 10% say theyve cyberbullied someone else.
In addition, the research team of Sameer Hindaju and Justin W. Patchin of the Cyberbullying Research Center suggest that youth who are victims of cyberbullying also experience stress or strain related to offline problems such as running away from home, cheating on a school test, skipping school, or using alcohol or marijuana. Sadly, their research also states studies and high-profile anecdotal cases have demonstrated a link between suicide and cyberbullying victimization.
While it might be hard for some parents to even imagine this level of onslaught and how their children would begin to navigate such an attack, the reality is that its happening and kids are reacting in many different ways. Do you know the signs? Shaw, a mother of five and a Harvard MBA, is an expert on the information parents need to arm themselves with to be the best parent possible in todays increasingly technological environment. Thats why she recently stepped out of her daily activities at SpectorSoft to help design ParentingTodaysKids.com.
We make sure our kids wear seat belts, take and pass driving lessons, learn about water safety and the dangers of drugs and alcohol. We monitor TV shows watched, books they read and friends they associate with, said Shaw. But we let them spend hours, weeks even years sending and reading messages that we never read from people we dont know about, about topics we have no idea about.
Are they sending photos of themselves that will compromise their futures forever? Who is befriending them online? To whom are they telling intimate details? Are they divulging where they live and what they do every day? Has anyone ever threatened them? Do strangers make them feel scared or nervous or uncomfortable or worse? At ParentingTodaysKids.com, we have a tangible solution that can help parents keep their kids safe today.
The launch of ParentingTodaysKids.com is being heralded as THE destination site for parents, teachers, extended family, and organizations concerned about the safety of our youth. At ParentingTodaysKids.com you can find up-to-the-minute news, help and solutions, from experts and other parents, for the issues that are plaguing children and families today.
Every parent is trying to create the safest environment possible for their kids, continued Shaw. But the reality is that the playing field has changed dramatically. We designed ParentingTodaysKids.com to help parents and families find immediate and real solutions. Parents can learn about what is actually happening, identify the warning signs and continue to keep their family safe. Its every parents job, privilege, and responsibility to make sure their kids are safe and sound each and every day.
Some of the topics to be found on ParentingTodaysKids.com include: