Eiffel Software Announces that CTO Bertrand Meyer Will Speak at a Panel During the Alan Turing Centenary Conference in Manchester, UK, on June 24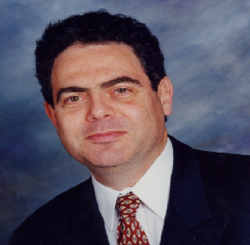 Goleta, CA (PRWEB) June 21, 2012
Alan Turing was born in London on 23 June 1912. At the turn of the millennium, 45 years after his death, Time magazine listed him among the twentieth century's 100 greatest minds, alongside the Wright brothers, Albert Einstein, DNA busters Crick and Watson, and the discoverer of penicillin, Alexander Fleming. Turing's achievements during his short lifetime were legion. Best known as the genius who broke Germany's most secret codes during the war of 1939-45, Turing was also father of the modern computer.
Bertrand Meyer, CTO of Eiffel Software, is honored to have been selected to speak at a panel during that prestigious conference. Internationally recognized computer scientist and recipient of the ACM Software System Award and the Harlan Mills Award Bertrand Meyer has devoted his carrier at Eiffel Software designing software tools for the production of high quality applications as it was his belief early on that software, which is at the core of everyone's delay life, must work all the time and full-fill flawlessly the tasks intended.The title of the panel: big questions in computation, intelligence and life reflects the focus of his carrier at Eiffel Software.
About Eiffel Software

Eiffel Software was founded in 1985 with the mission of developing compilers and tools based on the power of pure object-oriented concepts to improve programmers' productivity, lifecycle efficiency and quality of the resulting applications. For over twenty-five years Eiffel Software has delivered to its customer base the most cost-effective and advanced development tools on a large variety of platforms. For more information contact us at tellmemore(at)eiffel(dot)com or call +1-805-685-1006.
Product or company names mentioned herein may be trademarks of their respective owners.