Digital Heath Summit, An Rx for Success Announces New Keynotes and Speakers for June Event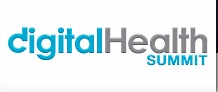 New York, NY (PRWEB) May 16, 2012
Living in Digital Times, the parent company for the Digital Health Summit, today announced the list of prestigious keynotes and speakers for the Digital Health Summit, An Rx for Success. The two-day event promises a deep dive into the rapidly evolving world of technology and healthcare. Summit events include workshop-style sessions coupled with high-level discussions addressing digital health products and services, startup advice, partnership workshops, health networks and more. Industry leaders will share current realities, insights and solutions to the many challenges facing digital health businesses today.
The two new keynote speakers for the Digital Health Summit in June are:
The Health and the Fitness Game: Dr. Mike Clark

Dr. Mike Clark, chief science officer for Sharecare and the chief executive officer of the National Academy of Sports Medicine (NASM), created NASM's exclusive Optimum Performance Training (OPT) model, which is used by tens of thousands of health and fitness professionals with millions of clients worldwide. Join Dr. Clark as he gives us an eye-opening look into the online and offline world of digital health and fitness.
Taking Mobile Technologies on the Road: Richard Migliori, M.D.

Dr. Migliori, Executive Vice President, UnitedHealth Group and Chief Healthcare Officer, UnitedHealth Group Alliance, discusses how consumers can manage their health using mobile technologies that are relevant, engaging, and promote consumer and physician interaction.
The Summit will also feature exceptional speakers on selling to consumers, FDA and app store approvals, design, investment and building social health networks: