Crawford Technologies Announces Partnership With Perficient, Inc.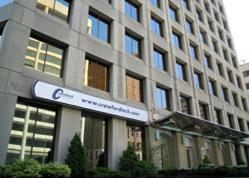 Toronto, ON (PRWEB) May 18, 2012
Crawford Technologies has expanded its network by adding Perficient, Inc. to its rapidly expanding list of partners. Through this new partnership, Crawford Technologies state-of-the-art, enterprise content management software solutions will be now available to Perficients customers.
Perficient supported CrawfordTechs PRO Archiver technology when it was previously known as EMC Archive Services for Reports (ASR). ASR was acquired by Crawford Technologies in 2010 and has been further developed and renamed PRO Archiver. As a premier EMC partner, Perficient has been helping EMC Documentum customers solve their archiving challenges for more than 10 years.
We are very excited about adding Perficient to our partner program, said Ernie Crawford, President of Crawford Technologies. Perficients customers will now have easy access to enabling technology like PRO Archiver and the benefits it brings to EMC Documentum users.
CrawfordTechs PRO Archiver software enables organizations to leverage mainframe reports and customer communications as information assets within their ECM systems. Reports become available throughout an organization and across the Web to meet increased availability requirements. PRO Archiver mitigates compliance risk and lowers infrastructure costs by leveraging retention policy services and life