Columbus, a Global Microsoft Dynamics Partner, Hosts their 10th Annual Customer Appreciation Golf Event with Altec Participating as a Silver Sponsor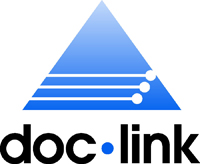 Laguna Hills, CA (PRWEB) May 31, 2012
Altec Products, Inc., a leading provider of integrated document management (IDM) and workflow solutions, announced today their participation as a Silver Sponsor at the annual customer golf outing hosted by Microsoft Global Award Winner, Columbus, This annual event is being held June 5, 2012 from 8 am 6 pm at the Cherry Creek Golf Club in Shelby, MI.
This will be an exciting day of customer appreciation offering complimentary food and golf, as well as prizes and awards to Columbus clients. Attending customers will also have an opportunity to meet key Microsoft and Columbus personnel, as well as network with select ISVs (Independent Software Vendors) that showcase products designed to maximize their ERP financial application.
Exceeding 20 years of experience and over 6,000 successful business cases, Columbus currently employs over 1000 dedicated staff working out of 41 offices in 21 countries. Columbus fills a large whitespace in the market that exists between the expensive, large Enterprise solutions and the smaller, product focused commodity. Columbus combines deep technical expertise, best practice business consulting and industry know-how to meet the needs of ambitious companies seeking competitive advantage.
Altec, as a 10+ year Microsoft ISV, continues to add value to the Microsoft channel by actively participating and sponsoring end user events. The company's flagship product, doc-link, integrated to Microsoft Dynamics provides seamless capabilities to electronically capture documents and automate business processes throughout the mid-level enterprisewithin any department and any process.
Kirk Topliffe, doc-link Sales Director for Altec will be in attendance to network with the Columbus team and share the many benefits of integrated document management. We really value our relationship with the folks at Columbus, says Kirk. Their expertise in the ERP consulting industry, combined with the power of doc-link to solve complex processing challenges, gives their customers improved visibility, accuracy and control. He added, We look forward to participating again in their Customer Appreciation event.
Altecs channel-centric team supports Microsoft partners like Columbus by engaging in a unique sales process to uncover the document management needs of their clients. Through a needs assessment process, software demonstration and proposal, the ROI of doc-link is quite often realized within months. Altecs flexible levels of partner participation, training, marketing and sales resources are valuable tools to help the partner expand their business portfolio with document management.
About Altec
Altec is a leading provider of Integrated Document Management (IDM) solutions to mid-market companies. For more than 25 years, Altec has provided a wide range of accounting-centric paper to paperless solutions including its flagship product, doc-link, which enables companies to capture, archive, workflow and route structured and unstructured documents to customers, employees and vendors. Altecs comprehensive solutions include IDM, output management, MICR check disbursement and paper documents that serve more than 13,000 customers worldwide. Altec enjoys strong, collaborative partnerships with ERP solution providers such as Epicor Software, Microsoft Dynamics, Sage Software and SAP to provide the most comprehensive, integrated enterprise document management solution. Altec delivers its IDM solutions through a global network of authorized partners in more than 60 countries throughout the Americas, EMEA and Asia Pacific. Visit Altec at http://www.altec-inc.com or call April Blankenship at 1-800-997-9921.
Find More Tech Press Releases