Bill Combs Joins Nova Mobile Systems as Technical Sales Engineer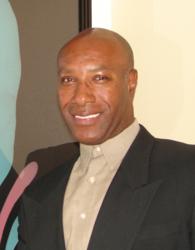 Carlsbad, CA (PRWEB) June 22, 2012
Nova Mobile Systems, a rapidly growing leader in mobile computing, is pleased to announce the addition of Bill Combs to its Mobile Solutions Sales team. Bill will serve as Sales and Engineering Support for the Western Regional Mobility Sales team and will be responsible for enterprise mobility solutions to all of Novas focused vertical markets. Bill joins Nova with over 18 years of industry related sales and business development experience including Senior Mobility Systems Engineer with Denali Advanced Integration, Hardware Systems Developer with Data System International and was a Systems Engineer with Intermec for over 15 years. Bills specialty is in wireless communications, mobile computing and networking. With Denali he provided pre-sales and post-sales support to customers and his sales team during selling cycle, supported wireless, computer and networking hardware, data collection and mobile devices and valuated alternative solutions and provided recommendations to the customer. He managed the installations of printers/mobile printers, barcodes scanners and best practices of warehouse labeling.
To contact Bill or Nova regarding our products or services, please email him directly at bcombs(at)novamobility(dot)com or visit our website at http://www.novamobility.com. We also invite you to find us on Facebook, Twitter, LinkedIn and our company blog located at http://www.novamobilesystems.blogspot.com.
About Nova – Since 2008, Nova Mobile Systems, Inc. has been an innovator and integrator of mobile computing systems technologies. Covering both coasts from Charlotte, N.C. to Carlsbad, Calif., Nova is a true value-added reseller and integrator of technologies specializing in consolidation and mobile computing solutions integration, project management, software and services to supply its customers with leading reliable technology solutions to meet the demands of multiple verticals industries with a full line of commercial and rugged computer technologies. The company focuses on the specific needs of its customers, without limitations, through a complete understanding of the customers mobile computing needs, and then combines reliable, stable, industry-leading solutions. Nova puts the reliability and value back in the VAR (Value Added Reseller). For more information, visit http://www.novamobility.com.