Announcing the Winners of the CTK Foundation 2012 Heroes with a Heart Grant Award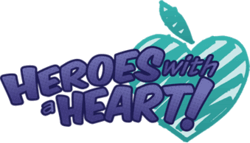 Austin, TX (PRWEB) May 10, 2012
The CTK Foundation is excited to announce the 2012 Heroes with a Heart grant award winners! Volunteers were nominated by their communities to receive $ 5,000 awards in three categories: health and human services, animal welfare and environmental protection, and arts and literacy. Qualified applicants were chosen by vote on Facebook, and because of the high level of engagement, three $ 2,500 second place prizes were added during the voting period (one for each of the categories) by Community TechKnowledge, Inc., sponsor of the CTK Foundation.
$ 1,500 has been awarded to the winner of the Susan Lee Winter Grant Award for HIV education and prevention. The Blogger's Choice grant was awarded by an outstanding blogger, who selected a volunteer from the list of existing nominees for a $ 1,000 award.
The CTK Foundation and all the participants have found the Heroes with Heart grant program experience to be inspiring. It has been very rewarding to learn about the courageous and selfless volunteer work being done around the country. Please take a moment to read their stories on the CTK Facebook Page.
Health and Human Services

1st Prize ($ 5,000) – Koen Van Rompay, Sahaya International

2nd Prize ($ 2,500) – Michele Newton, The MISS Foundation
Animal Welfare and Environmental Protection

1st Prize ($ 5,000) – Brenda Barton, Forever Home Feline Ranch

2nd Prize ($ 2,500) – Paula Lunsford, Second Chance Pet Adoptions
Arts and Literacy

1st Prize ($ 5,000) – Max Adler, City Hearts: Kids Say Yes to the Arts

2nd Prize ($ 2,500) – Rosanna Worthington, Multicultural Refugee Coalition
HIV Education & Prevention – Susan Lee Winter Grant Award

($ 1,500) Leslie Henderson, Test Positive Aware Network
Blogger's Choice Award – nominated by Julia Smith at Idealist.org

($ 1,000) Ed Witherspoon, Gadsden Cultural Arts Foundation
About the CTK Foundation and Community TechKnowledge:
The goals of the CTK Foundation are to celebrate the heart of nonprofit work and to support the use of technology in mission achievement. Community TechKnowledge non-profit software solutions help organizations manage and report on various types of clients, activities and program data – generating reports on outputs, outcomes, performance and the impact of services and funding on communities.