Animal Planets Hit Series Tanked Visits South Florida to Film at Saveology Tech Campus May 29-31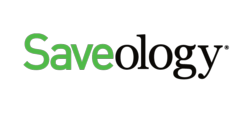 Margate, FL (PRWEB) May 30, 2012
A crew from Animal Planets Tanked is currently filming an upcoming episode at the unique Margate headquarters of Saveology May 29-31. An audience of viewers world-wide will be introduced to one of South Floridas fastest growing companies as Saveology welcomes its newest office dwellersa group of sharks. While Saveologys employees will continue to work on computers at their desks, the sharks will fulfill their corporate duties from a custom-built aquarium located in the main atrium. The sharks will be the latest addition to a menagerie that already includes fish, turtles, and macaws.
Animal Planets Tanked follows the rowdy, family-owned business of Las Vegas-based Acrylic Tank Manufacturing (ATM), one of the country's leading and most successful builders of aquariums. Business partners and brothers-in-law Wayde King and Brett Raymer are tasked with building awe-inspiring tanks and aquariums filled with the most exotic, unusual, colorful and dangerous fish in the world. Tanked airs on Saturdays at 9 PM (ET/PT) on Animal Planet.
Media are invited to schedule phone interviews or on-site interviews at Saveologys Margate headquarters with Tanked stars Brett Raymer and Wayde King and/or Saveology CEO Benzion Aboud.
I have always loved animals, and think that they add energy and wonder to the incredible atmosphere that we seek to create at our offices, said Saveology CEO Benzion Aboud. Added Saveology Co-Founder and Chief Development Officer Reid Shapiro: We dont know exactly how the shark tank will look, but given the incredible work weve seen in past episodes of Tanked, Im sure we are in for a treat.
Tanked invaded South Florida to turn into reality the dreams of some high-energy, creative entrepreneurs at Saveology, said Tanked co-stars Wayde King and Brett Raymer. Its a perfect match since bold, ambitious, unconventional and incredible are words that describe our tanks, as well as Saveology.
About Saveology:
Saveology is a leading Internet-based, direct-to-consumer marketing platform, driving revenue through two primary channels. Through our performance-based Home Services division, Saveology markets and operates over 100 licensed websites providing video, Internet, phone and home security services to consumers for Fortune 200 companies. In addition, our owned and operated channel features two of the fastest growing brands in the tech support and e-commerce spaces, MyTechHelp and Saveology.com.

Press contact for Saveology, Meredith Jimenez, Corporate Development, 954-657-9693 mjimenez(at)saveology(dot)com
About Animal Planet:
Animal Planet Media (APM), a multi-media business unit of Discovery Communications, is the world's only entertainment brand that immerses viewers in the full range of life in the animal kingdom with rich, deep content via multiple platforms and offers animal lovers and pet owners access to a centralized online, television and mobile community for immersive, engaging, high-quality entertainment, information and enrichment. APM consists of the Animal Planet television network, available in more than 96 million homes in the US; online assets http://www.animalplanet.com, the ultimate online destination for all things animal; the 24/7 broadband channel, Animal Planet Beyond; Petfinder.com, the #1 pet-related Web property globally that facilitates pet adoption; and other media platforms including a robust Video-on-Demand (VOD) service; mobile content; and merchandising extensions.
Animal Planet Communications:

Bonita Lynch, 347-306-2774, bonita_lynch-cw(at)discovery(dot)com