Adobe Photoshop CS6 Hits the Market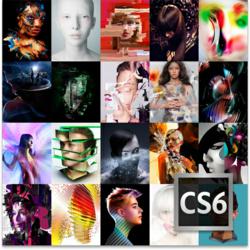 New York, NY (PRWEB) April 23, 2012
B&H Photo Video is excited to introduce the new Adobe Photoshop CS6 Mac and Windows Software products.
Adobe Photoshop CS6 is the industry-standard tool for professional digital image editing. Greatly expanded for this CS6 version, the software's tool set now includes a Content-Aware Patch, which lets you pick a sample area to be used to fix problem areas, with sophisticated pixel blending to keep everything looking natural.
Photoshop uses a powerful layer-based approach for image editing. Using layers allows one to make adjustments to images without modifying aspects of an original. Users can modify layer opacity and order, aiding in compositing tasks. Photoshop keeps track of each change maid make to an image, allowing you to undo actions with ease. With CS6 one can now search layers, and use layers to modify vector graphics (adding gradients, for instance) in the same ways you use layers with photographic imagery.
Image editing is now accelerated by the Mercury Graphics Engine, which leverages technology from the playback engine that drives the video-editing application Premiere Pro. The Mercury Graphics Engine of Photoshop CS6 powers the blur gallery, the crop tool, and the Lighting Effects Gallery. Other performance enhancements include background saving, which allows users to continue working while large files are being saved, and auto-recovery, which automatically saves the users work every 10 minutes to safeguard it against any system crashes.
Of course Photoshop CS6 includes all the familiar features that users come to expect from this ubiquitous program, including HDR image creation, color-correction tools, support for a broad range of file types including RAW images, and compositing. Tightly integrated with Adobe Lightroom, Photoshop is a must-have program for any serious photographer, designer, or digital artist.
Adobe announced a line-wide upgrade to all of its Creative Suite software products for Mac and Windows, which comprise a about a dozen individual programs and several suites that bundle them in various combinations to form Creative Suite 6 Design Standard, Design & Web Premium, Production Premium, and the omnibus Master Collection. For media artists of every description, this is of course a big announcement.
As for the individual Creative Suite programs that received updates, many of these are no doubt familiar, if not household names: Premiere Pro CS6, After Effects CS6, Photoshop CS6 & Photoshop Extended CS6, Illustrator CS6, InDesign CS6, Flash Professional CS6, Audition CS6, Fireworks CS6, and Dreamweaver CS6. But theres more some lesser-known names. Foremost among these is probably Speedgrade CS6, available with CS6 Production Premium and the Master Collection.
SpeedGrade is a key reminder that as mature as Creative Suite is, theres always room for brand-new tools. Color grading becomes crucial as RAW video and HDR imagery becomes more accessible to a broader swath of the professional and even prosumer video market. So Adobe was smart to realize that anyone shooting RAW video needs a good, accessible color-grading solution. SpeedGrade CS6 is a promising color-grading solution, too: The program is based on the Hollywood-level tool from Iridas, whose assets Adobe purchased last year. More about that later as we explore whats new and whats improved.
B&H Photo Video is currently accepting pre-orders on the new Adobe CS6 which includes the following http://www.bhphotovideo.com/buy/Adobe+CS6/Ntt/Adobe+CS6/N/0+4291623326+174
New Modules

The aforementioned SpeedGrade CS6 allows editors to perform primary and secondary color correction from within the Creative Suite 6 Master Collection and Production Premium suites. Layer-based color grading is absolutely crucial for those who are shooting RAW video, of course, unless the milky, low-contrast look enjoys a burst in popularity.
Photoshop CS6. Premiere Pro CS6. After Effects CS6. Flash Professional CS6. Creative Suite 6 Master Collection. The list goes on. Adobe has revamped every software bundle and professional application within the Creative Suite family. Each application is expanded, with new tools, new output types and new ways to work without leaving your program of choice. Performance boosts take advantage of a 64-bit OS to address all system RAM, meaning users can add more layers, apply more effects, and execute more tasks without slowing down. Brand new to the suites is SpeedGrade CS6, a professional color-grading application for primary and secondary color correctionwhether youre working with SD, HD, 3D or RAW video.
Read and learn more in-depth hands on review and technical information on the Adobe Photoshop CS6 at BH Indepth
Adobe Creative Suite 6 is a powerful set of programs that might intimidate even a seasoned user. To learn and master the latest CS6 versions of each application, B&H Photo Video and Scott Kelby provide professional assistance in the following video http://bhpho.to/HZ39rX
About B&H Photo Video

As the world's largest source of photography, video and audio equipment, B&H Photo-Video is known worldwide for their attentive, knowledgeable sales force, and excellent customer service, including fast, reliable shipping. Visitors to the website can access a variety of enlightening articles and educational videos. B&H has been satisfying customers worldwide for over 35 years.